LG XD4 is 3.5-inch external hard drive with 1TB storage space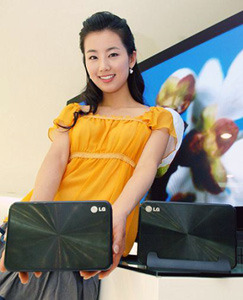 It's just me or this LG external drive looks as if it has a footprint as wide as a netbook? Perhaps it's an oversized case or could be just an awkward angle from the picture. Not an usual gadget from LG; apparently they are stepping in external drive market as well with the introduction of XD4, a good looking and nicely polished external storage with 3.5-inch size hard drive.
The LG XD4 is available in 3 storage capacities ranges from 500GB, 750GB to 1TB. Like most external drives, it comes equipped with one simple button backup solution. Backup software works on PC and has preset options to automatically back up data to another storage devices. Product pricing and availability have not yet announced.