LG X5 trademark, omens of less premium G5 sighted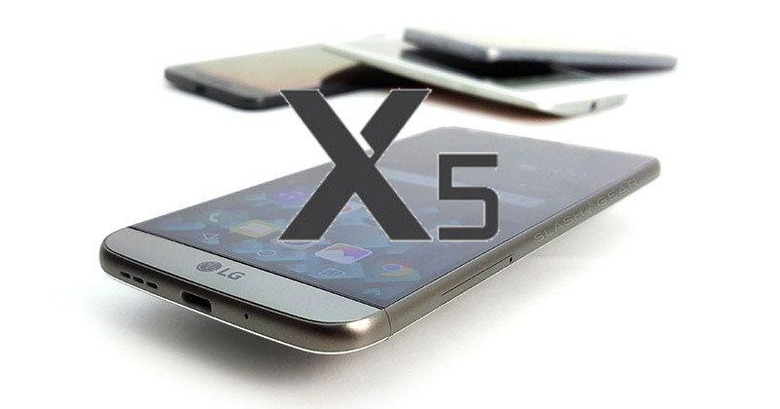 Just when you though OEMs were already settled in their own, single-letter kingdoms, they kick up the dust once again. Sony drops the Z for the X and Lenovo/Motorola drops the X for the Z. While LG has more or less been happy with its G, it has also recently put out an X screen and an X cam. Now it seems it like the Korean OEM is preparing to have another X join its army. A trademark filed in Korea reveals LG trying to reserve the rights to an "X5", hinting at what might be a cheaper version of the LG G5.
It's almost a stretch, but it's not actually far-fetched. The new LG X series is meant to capitalize on this or that premium LG feature but without straining the budget. The X screen, for example, plays with the LG V10's second screen while the X cam inherits LG's higher quality smartphone cameras.
What would an LG X5 inherit then? If the "5" in that name, it could acquire the G5's modularity. Considering there are really only two attachable modules anyway, and one of them isn't even coming to the US yet, that's not exactly a bad deal. Unless the X5's camera is so dismally poor that a CAM Plus module won't even make sense.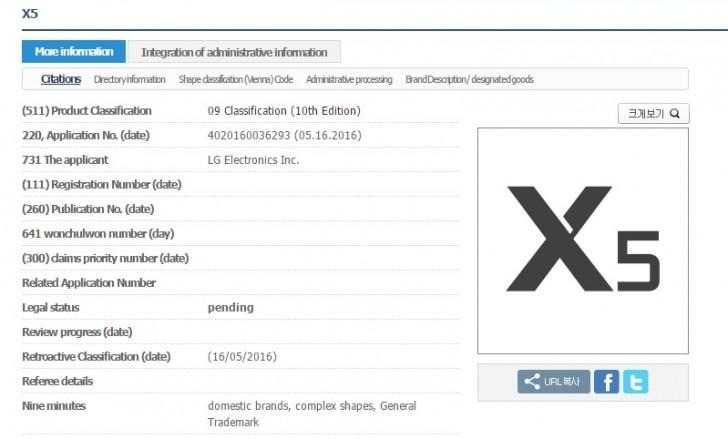 The "X" and the "5" could also hint that it would be a less powerful and therefore more affordable version of the G5. Even more affordable than the LG G5 SE, which is practically the G5 but with a Snapdragon 652 instead. It is definitely a confusing situation, and one that could muddle up the "G5" good name. Then again, based on its previous flagships, LG is quite adept at exactly doing that.
VIA: GSMArena