LG X power will arrive in U.S. via Cricket on August 26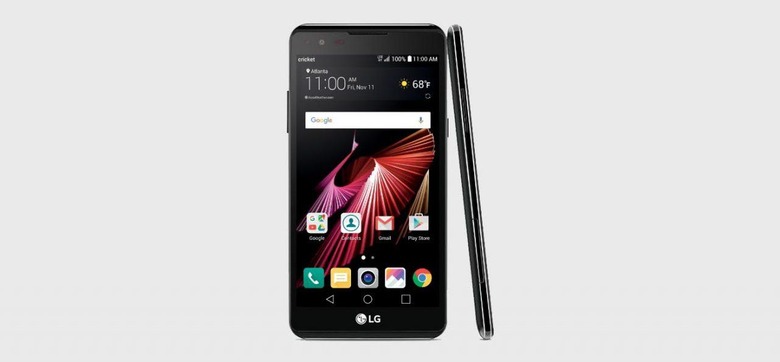 The LG X power smartphone will be arriving in the United States soon via the prepaid carrier Cricket Wireless. Cricket announced the planned launch on Wednesday, saying the handset will be available on August 26 for a modest $149.99 USD. As with other phones on the carrier, the handset will be offered sans a contract and can be activated on a cheap phone plan, of which Cricket's start at $35/month.
The LG X power has modest specs that exceed what you'll get on the cheapest budget phones, including favorite features like Quick Charge 2.0 for rapidly replenishing the battery (which is a 4100mAh non-removable offering) and Android Marshmallow 6.0.
Under the hood lies a Qualcomm Snapdragon 1.3GHz quad-core processor, 1.5GB of RAM, and 16GB of storage. The handset includes a microSD card that supports up to 2TBs. Around back lies an 8-megapixel camera and the front has a 5-megapixel camera. Features include A-GPS and Glonass, Bluetooth 4.1, and 802.11b/g/n Wi-Fi.
The display is one of the phone's weaker points — despite its large size, it has a 1280 x 720 HD resolution. Likewise, the phone does not feature NFC, which may not be a big deal for most people excepting those interested in using NFC-based mobile payment systems.
Update: The phone will cost $99 for the first two weeks after launch, then will increase in price to $149.99 USD.
SOURCE: Cricket Wireless