LG Wine Smart brings the flip back to the phone, globally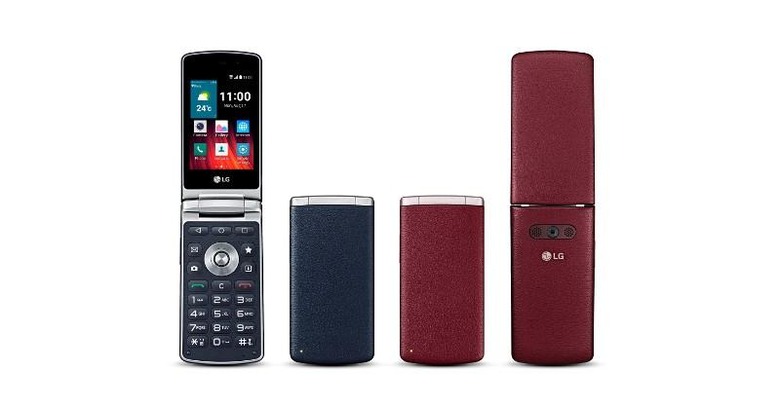 Clamshell phones still have a loyal following despite being decades out of fashion. Particularly in China and South Korea, phone manufacturers have time and again launched such flip phones, though now with some smartness in them. LG, however, isn't content with just one or two markets. Now it wants to spread the joys of flipping your phone open or closed to international market. Released as the LG Gentle in Korea, the LG Wine Smart offers a bit of old fashioned style, if you're willing to live with the rather low specs.
You might have heard of Samsung's and LG's flip smartphones over the past years, those that bear somewhat more recent, even mid-range features. Sadly, this is not one of those. For one, the LG Wine Smart only has one screen, the one inside, that measures 3.2 inches and has a measly resolution of 480x320. And yet that is still touch sensitive at least. It is powered by a 1.1 GHz quad-core CPU and assisted by 1 GB of RAM. There's also only 4 GB of storage, complemented by a microSD card.
For all intents and purposes, it's a low-end entry-level smartphone, but a stylish one at that. In an age of all screen phones, this one touts the traditional T9 keypad, plus some hotkeys and a D-pad for making it easy to navigate the user interface. There is Wi-Fi and Bluetooth and even 4G LTE. All of this managed not by an ancient Android version but the latest 5.1.1 Lollipop.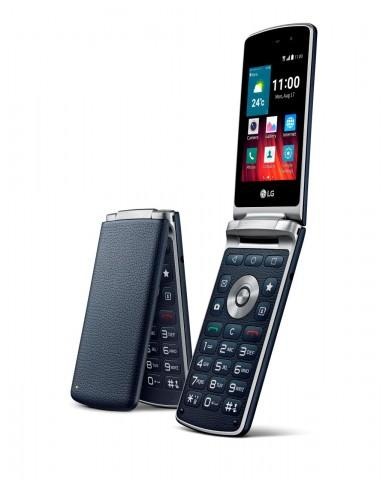 The LG Wine Smart is definitely a mix of both old and new. The design might be fashionable for some, but the specs might be offputting. Hopefully, the price will be reasonable, though LG hasn't revealed that yet. The LG Wine Smart will make its way to markets such as France, Italy, Poland, Spain, Kazakhstan and Japan starting later this month.