LG Windows Phone 7 handset caught in wild?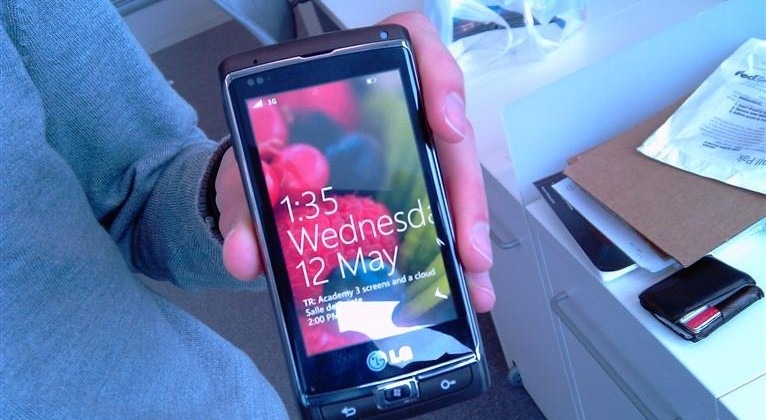 LG's Windows Phone 7 device looks to have been caught in the wild again, with a photo purportedly shared on Flickr by a French Microsoft employee.  The handset – which we last saw back in March 2010 – has a slide-out QWERTY keyboard that isn't shown in this particular live shot.
In fact, LG are yet to confirm exact specifications for the device, though we do have Microsoft's minimum Windows Phone 7 capabilities to give us some idea.  They include a 1GHz processor – likely to be Qualcomm's Snapdragon – and a capacitive touchscreen, as well as at least 8GB of memory and a-GPS, an accelerometer, digital compass, light and proximity sensors.
Meanwhile the camera has to be at least 5-megapixels and have a flash.  Microsoft even issue guidelines as to the buttons that must be present: just back, Windows and search on the front panel.  The first Windows Phone 7 devices are expected to hit the market in time for the Christmas 2010 shopping period.
[via Tracy and Matt]