LG will play 'key role' in Android Auto, joins OAA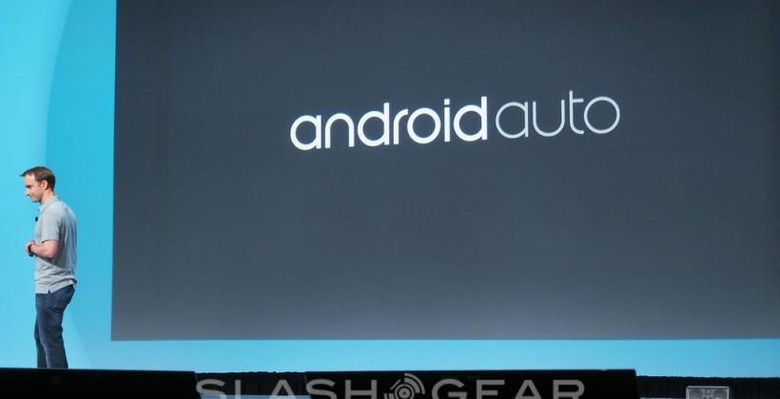 Smartphones, smartwatches, and now smart cars? LG is banking on your connected car to bring them added fortunes, as they've announced their intent to join the Open Automotive Alliance (OAA). Google's auto initiative, started earlier this year, has many partners, but LG is the first big name from the Android fold.
At Google I/O this year, LG showed off a bevy of their AVN (audio, visual, navigation) "system solutions". Those components are expected to be available in 2015, and will be "LG's industry-leading mobile devices" that "will play a key role in the future of Android Auto". Like we've already learned, Android Auto is a plug-and-play solution for Android handsets to take advantage of your smartphone.
Jong-rak Lim, vice president and head of In-vehicle Infotainment Development at LG Electronics' Vehicle Components Company, said "As a top technology company with a strong mobile business, LG has a great deal to contribute to the connected car space. LG will strive to strengthen its cooperation with OAA partners to bring connected vehicles to consumers sooner rather than later."
As they do with their smartphones, it's reasonable to think LG will skin their Android Auto initiatives. They've not yet provided details on whether or not they'd provide a back-end solution for auto manufacturers, or just work to implement their own unique services into Android Auto. Expect the first LG-induced Android Auto cars to be available in 2015.
Source: LG