LG Watch Urbane LTE hands-on - Phone freedom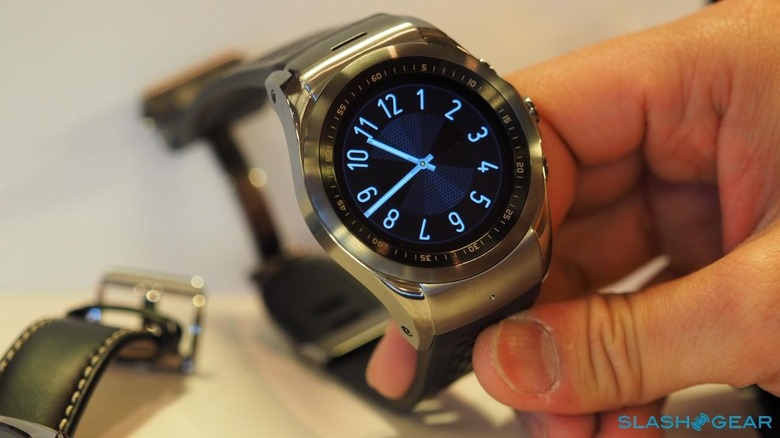 LG has two smartwatches for MWC 2015, but it's the LG Watch Urbane LTE that's arguably the most interesting. Packing LTE for standalone connectivity rather than demanding a nearby paired smartphone, and running not Android Wear but a heavily modified version of webOS, it may look like its Watch Urbane sibling, but that's only skin – or metal – deep. Read on for some first-impressions from here in Barcelona.
The Watch Urbane LTE shares the 1.3-inch 320 x 320 P-OLED circular screen of its Android Wear counterpart, but beyond that there are some changes. Three buttons versus the Watch Urbane's single key, for instance, while inside there's a 700 mAh battery, making the whole casing bigger. It also uses a rubber strap rather than leather, with a deployment buckle.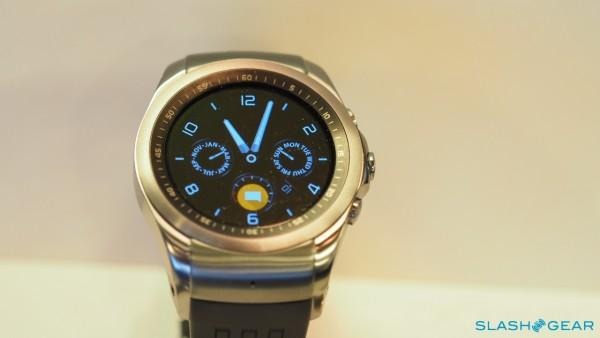 That larger battery is essential, since the Watch Urbane LTE has more than the average connectivity for a smartwatch. Along with LTE, there's both WiFi and Bluetooth 4.0, plus NFC. Keeping things running is Qualcomm's 1.2GHz Snapdragon 400 processor, with 1GB of memory and 4GB of storage.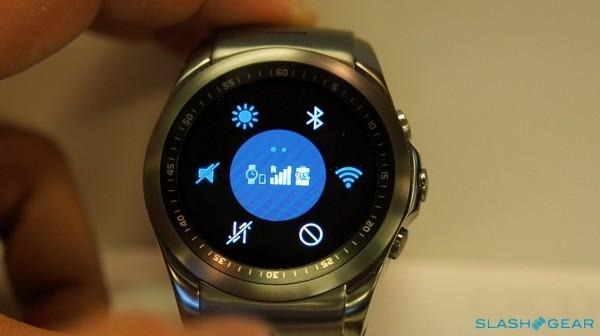 Sensors include a 9-axis accelerometer, barometer, PPG, and GPS.
Of course, LG is no stranger to webOS on smartwatches. The company showed off a customized wearable for Audi back at CES 2015 in January, in fact, a watch which could connect to a car and be used to remotely unlock it as well as start the engine.
At the time, both LG and Audi were coy about the collaboration, giving no indication of whether future cars from the German marque would come with a watch as well as a traditional key. We still don't know where webOS stands with Audi, but it seems LG isn't going to hang around and wait.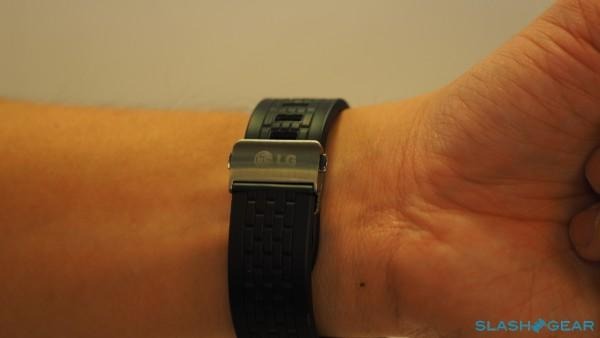 With all that connectivity and all those sensors, you can do a surprising amount without pulling out your phone. There's a dialer for making calls, as we saw back at CES, but also an LTE Walkie-Talkie mode that allows quick voice chats to be sent to one or more people simultaneously.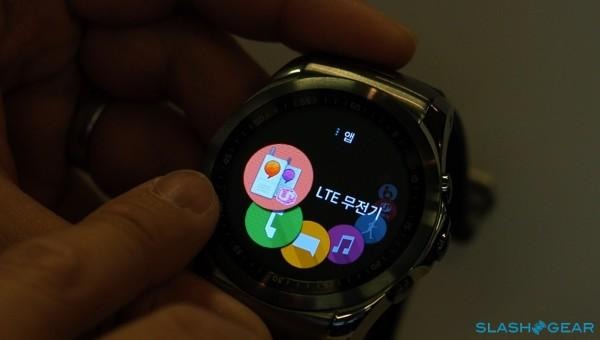 Sport tracking modes, like a golf monitor, can use the high-sensitivity accelerometer to figure out hand speed and swing direction. A cycling tracker can measure speed and cadence, comparing it with heart rate, while the GPS comes into play in the trekking mode.
Frequent travelers may find some use for the baked-in translation feature, which takes advantage of the LTE to look up translated phrases and then read them out. Finally, there's LTE payments, though for the moment it's unclear which provider LG may be supporting outside of Korea.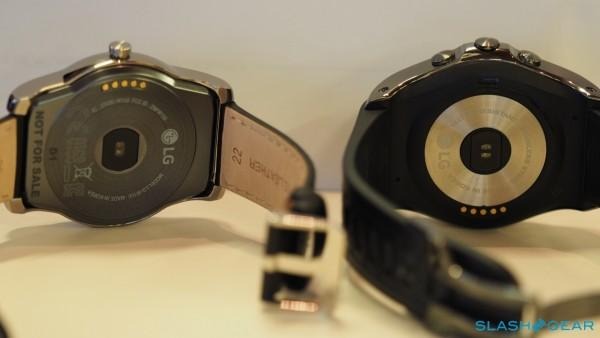 While it's not the first time we've seen standalone connectivity in a smartwatch, Samsung's Gear Live having a radio of its own, LG's implementation is a little less obtrusive than the chunky Samsung. It's still a fairly masculine design, and not the smallest wearable out there, but then again you're getting the freedom to leave your smartphone at home if you prefer.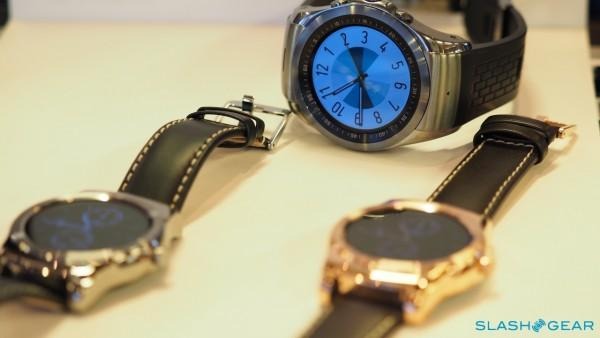 We're looking forward to putting it through its paces when review units arrive. LG is playing availability and pricing close to its chest, and we'll update if we hear more.