LG Watch Timepiece Wear OS smartwatch with mechanical clock leaks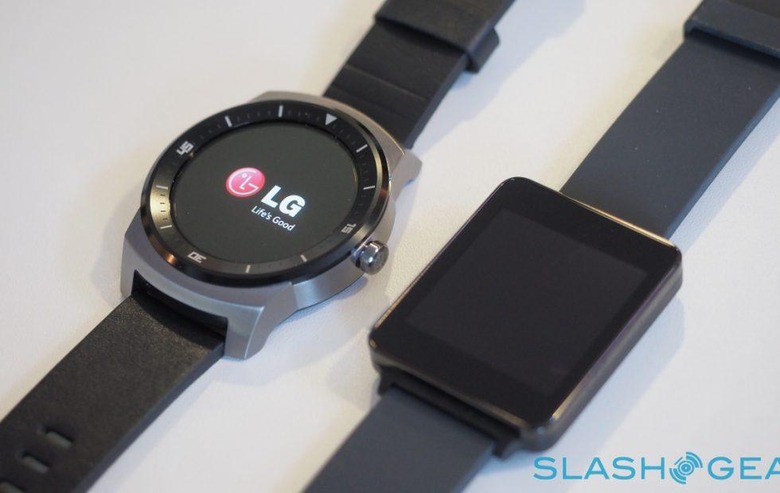 LG is planning to launch a new "hybrid" smartwatch called the LG Watch Timepiece, according to a leak. The wearable will run Google's Wear OS, reportedly having the distinction of being the first watch to run the rebranded system off the shelf. Why the hybrid designation? In addition to its digital nature, the watch will supposedly also feature a mechanical clock.
The LG Watch Timepiece is intended to please both analog and digital watch fans, according to Android Headlines, which leaked the news. Physical watch hands will reportedly join "highly precise quartz movement" and a micro gearbox. The Timepiece's body is said to be made from stainless steel and with an overall IP68 rating.
Users, the leak claims, get the option to nearly completely disable Wear OS via a Watch Mode. When enabled, that mode boosts the watch's 240mAh battery life to 100 days per charge. However, a 360 x 360 resolution 1.2-inch display joins the mechanical clock for typical Wear OS digital experiences.
Assuming the report is correct, LG Watch Timepiece will ship with a 22mm silicone band, though buyers can use a different band if they prefer. The watch is said to measure 45.5 x 45.4 x 12.9mm, making it just a tad larger than the LG Watch Sport.
Hardware reportedly includes a Qualcomm Snapdragon 2100 SoC alongside 4GB of storage and 769MB of RAM. A USB-C port will join Bluetooth 4.2, 802.11b/g/n WiFi, NFC, and GPS, plus a nine-axis motion sensor. A special "Plus" version of the watch was also tipped with an extra band made of metal and a second charging cradle. Assuming the report is accurate, LG will officially unveil the model on Monday.
SOURCE: Android Headlines
Note: The image above shows existing LG watches, not the alleged Timepiece model.