LG W smartphone series shows it isn't ready to call it quits just yet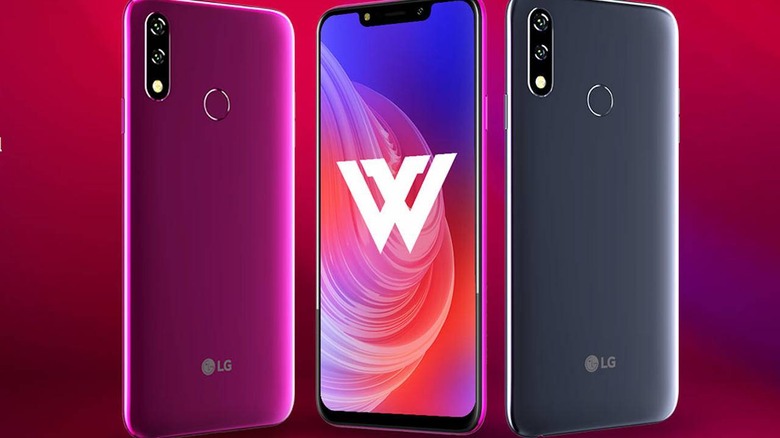 It's probably not a good sign when once small-time players from China are getting more attention and especially more sales than former industry giants. That, unfortunately, is the position that LG has found itself in, even after the dual launch of the LG G8 ThinQ and the LG V50 ThinQ. Some have considered the phones dead on arrival in face of high-profile launches from Samsung, Huawei, and even OnePlus. There might be even those that think LG is down for the count. In India, however, it launched a new "W" series of smartphone that begs to differ.
LG already has multiple smartphone lines covering different price tiers and themes, so what's the harm in adding one more. The LG W-series, however, is destined for India and tries to cater to the local market's needs and sensibilities, including the use of the term "opulent" to describe it. In practice, this means offering affordable phones that focus on cameras and eye-catching designs.
The LG W10, for example, has two cameras on the back (10MP + 5MP) and a single 8MP shooter on the front that stands side-by-side its own LED flash. The LG W30 and LG W30 Pro, on the other hand, boast triple cameras. That's made up of a 12 MP main low-light camera, a 13 MP wide-angle camera, and a 2 MP depth sensor for bokehs.
Inside, the three phones are pretty mid-range, with MediaTek Helio P22 chips, 3 to 4 GB of RAM and 32 or 64 GB of internal storage. They still manage to look premium, with LG's notched FullVision displays and colors it rarely puts on its more expensive flagships. All of that for prices no higher than $150.
The LG W Series represents LG's attempt to appeal to a market that isn't yet cornered by its chief rivals, offering a new opportunity for growth. It isn't the only one though, and Chinese OEMs are also closing in and could easily beat it in the price game.