LG VL600 LTE Modem hands-on and unboxing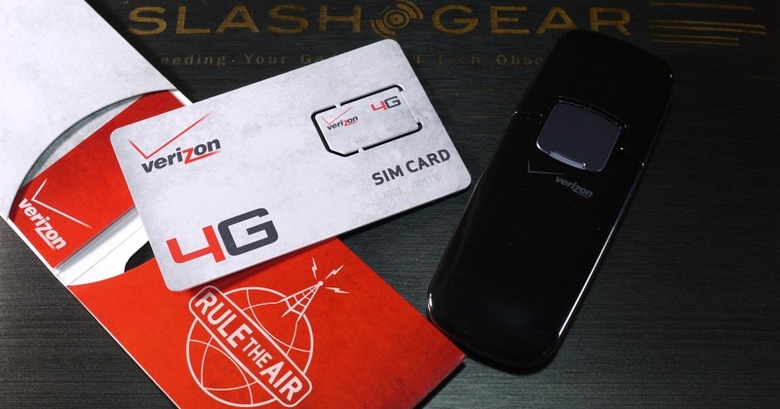 There are arguments as to whether Verizon's LTE network – as with Sprint and T-Mobile's – is true 4G. Having been trying one of the carrier's first 4G USB modems today, that discussion hardly seems relevant: this is undoubtedly the fastest mobile broadband experience we've had in the US to date. After the cut, first impressions and speed tests galore.
You're not likely to call the LG VL600 USB modem stylish; it's a chunky dongle, packed with both 4G and 3G radios for when you're outside of the 38 cities Verizon says will have LTE service by the end of this year. It – together with the rotating Pantech UML290 – will be $99.99 when it goes on sale come December 5, with a new, two-year agreement. Data itself is $50 for 5GB per month or $80 for 10GB; after that it's $10/GB.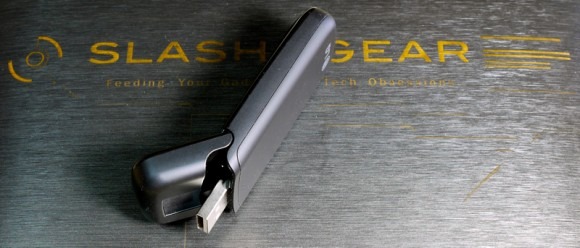 Setup is easy, so long as you use a PC; there are no Mac drivers for the LG. Once set up we were online in seconds, and then the fun began. Per Verizon representative, "the LTE LG modem does not currently support Mac OSX but we are working quickly to make that happen."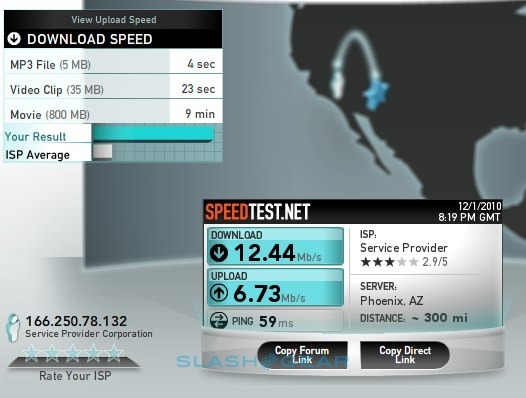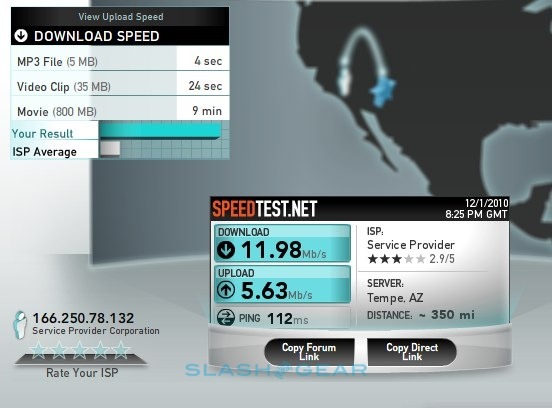 Impressive stuff, though Verizon is careful to point out that it's early days and hardly saturated with users right now. Speeds will inevitably take a dive as loads increase. Still, we're enthusiastic about what Verizon is offering, even in this fledgling state. When it comes to 4G, HSPA+ and Sprint's WiMAX have a fight on their hands.
Unboxing and hands-on
[vms 40070ce6c69c48cd588e]