LG V60 ThinQ 5G Dual Screen to be announced at MWC 2020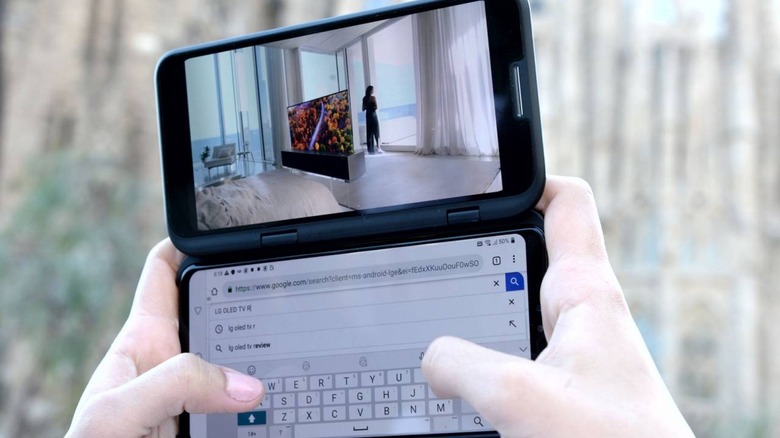 LG is not one to shy away from taking a risk on innovations. It was the first to put buttons on the back of the phone and somewhat beat everyone to the modular phone. It isn't, however, known for actually sticking to those innovations, especially when initial market reception hasn't been quite positive, much less profitable. So it is probably with some surprise that not only is the LG V60 ThinQ now reported to be debuting in February, it will also retain the dual-screen feature of its predecessor.
This practically makes the LG V60 ThinQ 5G the third of its kind. LG started the idea of a second screen accessory with the LG V50 ThinQ earlier this year and refined the execution of that concept in the LG G8X ThinQ a few months back. A third iteration could spark confidence that, at least for now, LG still believes in that vision.
There is definitely room for improvement based on our review of the LG G8X ThinQ's version. From bezels to display quality to software support, the detachable dual-screen idea has lots of room to grow, at least before Microsoft launches its more permanent take with the Surface Duo.
Also a bit telling is the report that a V series phone would, for the second year in a row, launch on the same half of the year as LG's premier G series. In the past, the company spaced the two lines apart but adopted a strategy this year that would offer premium and ultra premium options in one go. That leaves the second half of the year open to anything, like the unexpected G8X ThinQ.
This LG V60 ThinQ will also sport 5G connectivity, which could hint its G series contemporary might not. Then again, if the LG G9 or whatever it will be called runs on a Qualcomm Snapdragon 865, that's pretty much part of the package. If it doesn't then there's a real chance the next LG G flagship could very well flop.