LG V50 ThinQ 5G to launch together with LG G8 ThinQ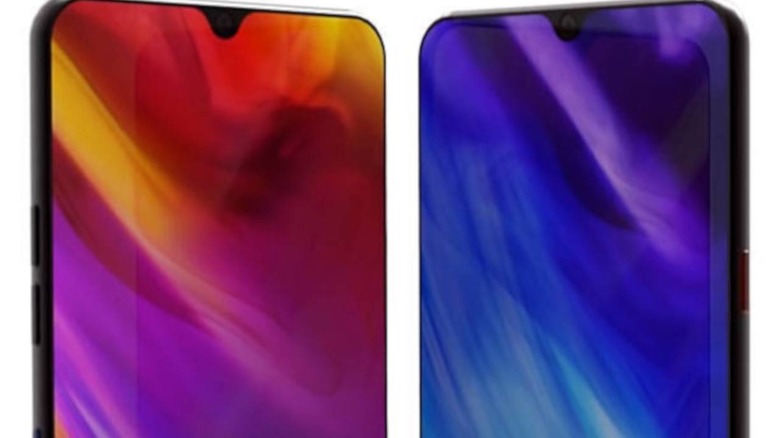 It seems that LG is really scrambling to make a big splash this year. For the first time ever, it will be launching both G and V series smartphones at the same time. Of course, they won't be exactly the same and not just because they will look different. As earlier speculated, LG will be using the V line to introduce new technologies to its smartphones. Along with the LG G8 ThinQ, which may turn out to be quite "normal", LG will also be launching the V50 ThinQ, its first 5G phone.
That association of its first 5G phone with the LG V series was more or less implied when the company teased the features that will be on that game-changing phone. It kept on comparing it with the LG V40 ThinQ and now we know why. Instead of being a variant of the LG G8, it will instead be a successor to last year's V flagship.
As per LG's own post, the LG V50 ThinQ 5G will not only come with 5G capabilities thanks to the Snapdragon 855, it will also have a bigger vapor cooling chamber to keep up with the increased workload. There will also be a 4,000 mAh battery inside to power the hungrier 5G modem. According to the report from Korean publication Electronic Times, it will also have the touch-less gesture system hinted at by LG's MWC invite.
That pretty much leaves the LG G8 ThinQ with nothing much to show off next month. Aside from expected upgrades, it will be a traditional LG flagship offered for those who won't be able to afford the 1,300,000 KRW ($1,164) price tag of the LG V50 ThinQ. Or for those who don't even foresee being able to use any 5G network in the next few years.
With this year's LG V flagship launching in March, that leaves the late 2019 slot open for a foldable phone. That said, this shift in strategy could also mean one other thing. As rumored before, the LG G8 ThinQ might be the last G phone of its kind.