LG V40 ThinQ Pre-Orders Start Early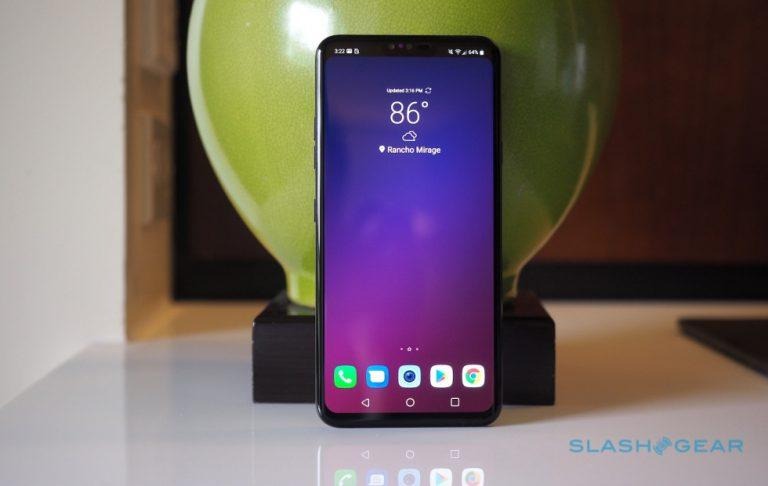 In the next few days, we will finally be seeing the last contenders in the smartphone market for 2018. But lest you forget about it, LG has just pushed the pre-orders for its own late 2018 contestant a bit earlier than expected. The LG V40 is now available for pre-order, with shipping set to start this week to try and beat the other triple camera rival before it reminds the market that it was first in the trend that might start to get out of hand fast.
There's no question that its triple cameras are the defining feature of the LG V40 ThinQ. While not entirely new since Huawei introduced the idea in the Huawei P20 Pro earlier this year, it is LG's first and one of the first among the major smartphone OEMs. Samsung has followed suit on the mid-range but, like everyone else adopting this new camera craze, they're still trying to find their the formula that works.
In the V40 ThinQ's case, the combination includes a regular wide-angle camera, an ultra wide angle (but not much wider than the V30) lens, and, the newest one, a 2x optical zoom lens. But that's not all. The V40 also sports two front cameras, wide and wider, at 80 and 90 degrees, respectively.
In all other aspects, you are getting what is pretty much the standard 2018 flagship smartphone package, like a Snapdragon 845, 6 GB of RAM, and 64 GB of expandable memory. The LG V40 ThinQ also thankfully still retains the headphone jack to go with LG's much-advertised 32-bit Quad DAC feature. And still in the audio department, the V40 also retains LG's new Boombox feature that uses the entire body of the smartphone as an amplifier.
Unsurprisingly, none of these come cheap. In full, the LG V40 ThinQ's price ranges from $920 all the way to $979, depending on where you're getting it from. Here's a quick rundown of carriers and retailers and their prices.
• AT&T – $31.67/mo for 30 mos ($949.99)
• T-Mobile – $38.34/mo for 24 mos ($920.00)
• US Cellular – $24.99/mo for 30 mos ($899.70 prepaid)
• Verizon – $32.39/mo for 24 mos ($979.99)
• Best Buy – $949.99 (Unlocked)
• B&H Photo Video – $949.99 (Unlocked)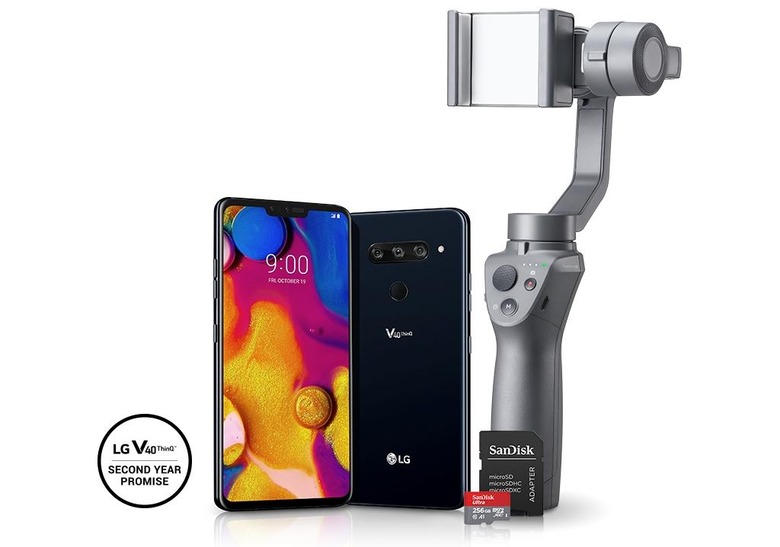 As with any smartphone these days (except Apple), LG is throwing in a few pre-order freebies to soften the blow. If you put in an order now until October 18, you will be able to get a free gimbal and a 256 GB micro SD card on the house. Given the end of the pre-order promo and AT&T's own note, we can expect the LG V40 to start shipping on October 16 to 18.