LG V40 ThinQ invite confirms cameras [UPDATE]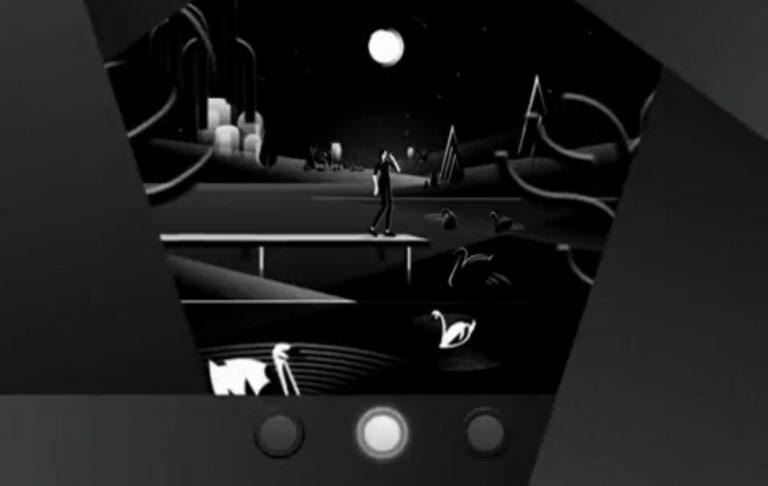 Apple's time on stage may now be over, but its effects will continue to ripple in the coming weeks. Which is why manufacturers who still have something left to say this year are steering clear for the rest of the month. LG, who still has its V40 ThinQ lined up for 2018, is one of those and it is now revealing exactly when it will unveil the smartphone. And in doing so, it has not so subtly confirmed the biggest speculation about its late 2018 flagship.
First, the official dates. LG will be debuting the LG V40 ThinQ, which it confirms to be its official name, at its LG Science Park in Seoul on October 4 at 10 a.m. (October 3, 9 p.m. ET). It will also be holding a media event in New York on October 3 to mark that event.
That said, the most interesting thing about the invitation is the video it came with. In typical LG fashion, it is practically telling what the smartphone will have. That is, it is confirming that the LG V40 will indeed have the leaked triple camera system. While the exact specs are still unknown, LG does confirm that it will have standard, super wide angle, and telephoto lenses. Pretty much like what the Huawei P20 Pro has.
This would make LG the second major manufacturer to jump on that triple camera feature, something Huawei will most likely repeat a few weeks later with the Huawei Mate 20 Pro. The rest of the LG V40's specs remain a mystery but if recent leaks are also correct, it might not have much else to offer other than those three cameras and a large screen with a notch.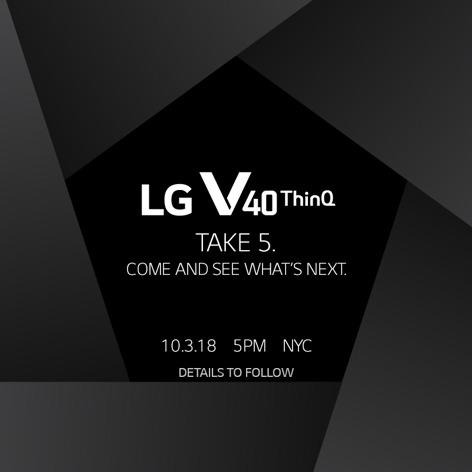 UPDATE: The English version of the invitation says that the event will take place on 3rd October at 5 p.m. ET. The "Take 5" slogan again hints at five cameras, two on the front and three on the back.