LG V30S ThinQ goes all-in on Android AI in V30 refresh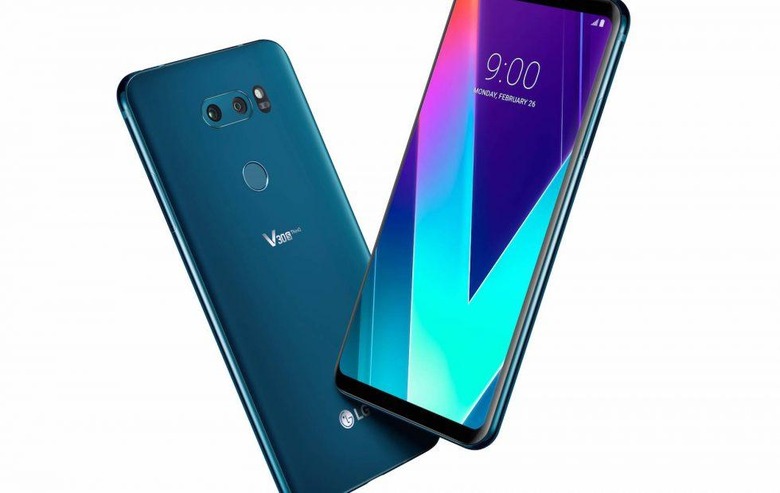 LG dropped some heavy hints that MWC 2018 wouldn't be a hardware-fest, and the LG V30S ThinQ is the proof of that. Building on, rather than replacing, the LG V30 the company announced last year, the new smartphone puts artificial intelligence (AI) to the fore, particularly when it comes to photography and voice control.
If you want people to instantly know you've upgraded to the latest phone, the LG V30S ThinQ is not the phone for you. Indeed, the primary physical difference is a pair of new colors: Moroccan Blue and Platinum Gray. The V30's 6-inch 18:9 aspect Quad HD+ OLED screen is carried over to the V30S ThinQ, too.
Inside, there are a couple of key hardware changes. The Snapdragon 835 is carried over from last year, but it's now combined with 6 GB of RAM rather than 4 GB, and the V30S ThinQ is running Android 8.0 Oreo out of the box. Storage has increased, too, rising from 64 GB or 128 GB options on the V30 to either 128 GB or 256 GB on the V30S ThinQ.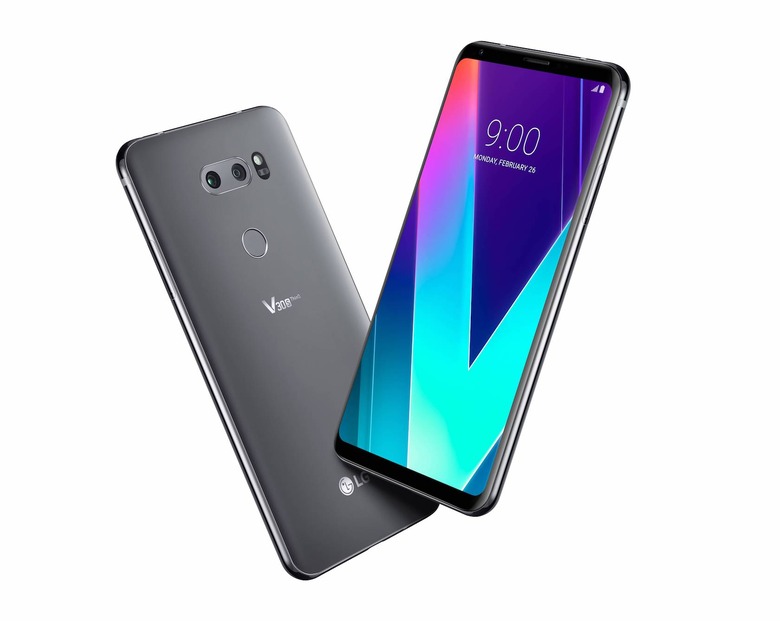 As LG fans will know, the "ThinQ" name refers to the company's AI push, and it's there that the V30S makes its mark. The same 16-megapixel f/1.6 and 13-megapixel f/1.9 wide-angle cameras are on the back, but now they can tap into various artificial intelligence services, much as we've seen Samsung do with Bixby on its recent phones (and, almost certainly, on the new Galaxy S9 set to launch this coming week).
The V30S ThinQ gets AI Cam and QLens for that. AI Cam uses artificial intelligence to choose automatically between eight different scene modes: portrait (person), animal, city/building, flower, sunrise, sunset, food, and landscape. There's also a new Bright Mode for extreme low-light situations, which LG claims can produce photos twice as bright as before.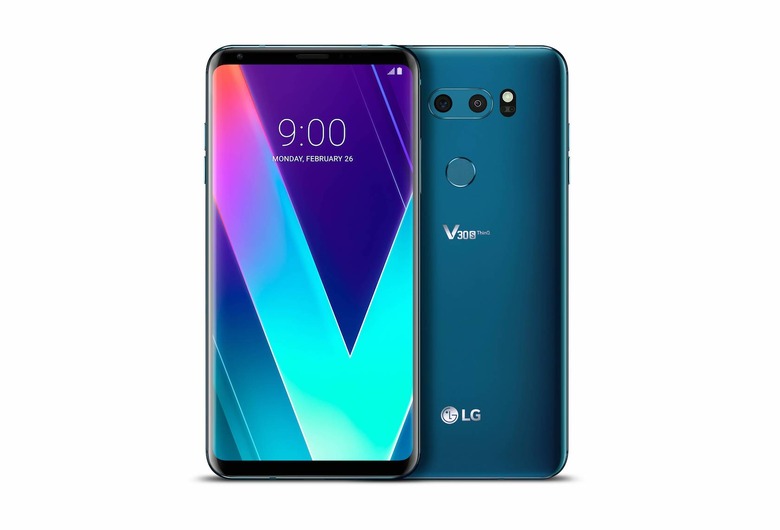 QLens, meanwhile, taps into AI for visual search. Frame a product, for example, and the V30S ThinQ can find it on Amazon or Pinterest. The app can also scan QR codes, or just go hunting for similar items online. It's tied into the Google Assistant, too – LG is calling it QVoice – so you can ask "Ok Google, search with QLens" and the phone will automatically open up the camera preview ready to do a visual search.
The same integration is offered with LG's smart home appliances. If you have the company's connected washers, dryers, and other appliances, you'll be able to ask the Google Assistant for their status or to control them remotely. An LG smart washing machine, for example, could let the Assistant know how long it has left to run. In the longer-term, the company envisages this being an open platform, so other manufacturers' IoT devices will be able to chime in, too, in addition to services like food and shopping delivery. Altogether, there are around 50 new commands supported, many of which are exclusive to LG.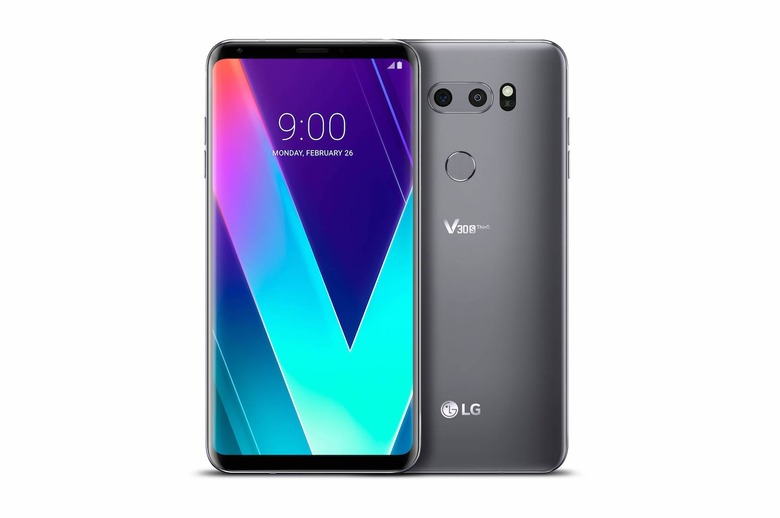 LG is describing its artificial intelligence as an "Empathic AI," arguing that it straddles the line between the logical – but arguably narrow-minded – current AIs on offer, and the human-style thinking you and I are capable of. The LG V30S ThinQ, therefore, promises to combine personal experience with logical reasoning. We've heard promises like that before, mind, so it remains to be seen whether LG's approach is any more useful than what other companies have attempted to convince users they'll live better, more productive lives with.
The benefit to a polish to, rather than an outright replacement of, the V30 is that LG can get it to store shelves faster. The LG V30S ThinQ will go on sale March 9, with pricing to be confirmed by carriers.