LG V30 now available from carriers, including T-Mobile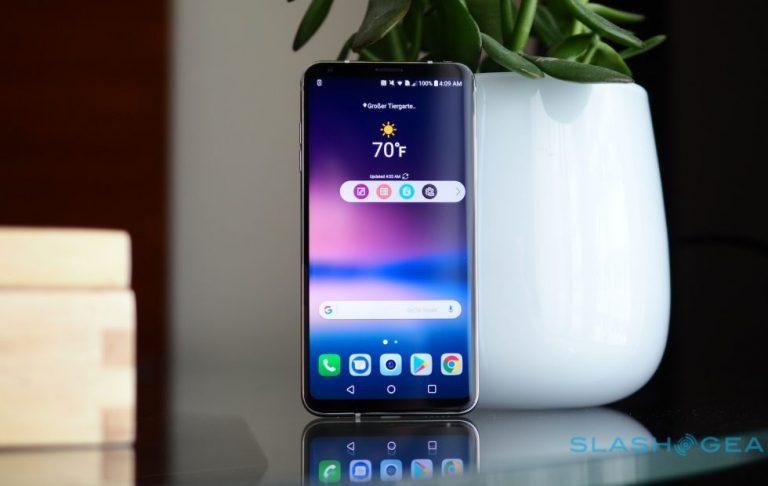 LG seems to have the worst timing this year, even, and especially, when it tried to actually steer clear of its competitors. It launched the LG G6 ahead of the Galaxy S8 but had to make do with last year's Snapdragon 820. And even when it had a month's time, it is launching the LG V30 just a day after Google made its big Pixel 2 splash. Nonetheless, LG fans and those that don't swing Google's way can now get the V30 from major US carriers. Yes, including from T-Mobile.
T-Mobile's situation is a bit strange. While AT&T and Verizon already announced that they will start sales of the LG V30 on October 5, T-Mobile earlier announced it will only start pre-orders for it instead, with shipping set to start on the 13th. Now, however, the carrier is making the device available for any one who orders one and will ship the V30 to them even before sales start next week.
Here is how the pricing scheme for each of the three carriers goes:
• AT&T – Full retail price of $809.99 or $27 monthly for 30 months
• T-Mobile – Full retail price of $800 or $30 monthly for 24 months with $80 down
• Verizon – Full retail price of $840 or $35 monthly for 24 months
An unlocked version will also be available, as well as phones you'll be able to buy from retailers like Amazon or Best Buy. Those, however, are still marked as coming soon.
In line with Google's campaign to push its Daydream VR platform to LG V30 users, all these purchases will come with a free (1st gen) Google Daydream View headset and content pack. It's a limited time offer only, however, for devices purchased with a certain time range, so best check with your carrier for the deets.
The LG V30 is one of this year's high-end almost bezel-less screens and will probably be facing an uphill battle for market share. In terms of price, it sits between the $1,000 Galaxy Note 8 and still to come iPhone X but slgihtly above the Pixel 2 XL. The V30 will be competing against these heavyweights with its f/1.6 glass lens camera and is array of high-end audio technologies.