LG V30+ is also coming to T-Mobile next week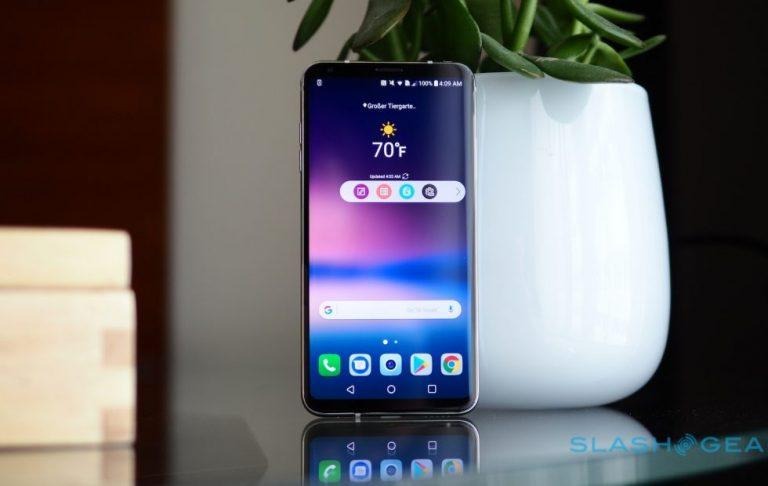 T-Mobile will have a pretty big weekend next week. No, it won't be launching a new flagship, since we've practically run out of flagships to launch at this point. It will be launching, instead, two flagship-level smartphones. Or in this case, a "flagship plus". After being not so exclusively available on Sprint and US Cellular, the LG V30+ is coming to the T-Mobile, giving LG fans from the carrier grown a bit in disappointment. Then again, maybe not.
You're not exactly losing out if you already bought the plain V30. Unlike, say, a Samsung Galaxy S8+ or a Huawei Mate 10 Plus, you aren't exactly getting a bigger screen or bigger battery with the V30+. All that you're really getting is 128 GB of internal storage instead of 64 GB. Considering the V30 itself has a microSD card slot, that may not exactly matter that much.
For better or for worse, you get exactly the same deal as the V30. You get the same 6-inch 2880x1440 OLED "Full Vision" display, the same Qualcomm Snapdragon 835, and the same 4 GB RAM. And yes, the same f/1.6 crystal clear glass lens dual camera is present.
That said, there is another thing that's bigger: the price. The LG V30+ on T-Mobile will be available with a $180 down payment and $30 monthly payments spread over 2 years. That gives it a full retail price of $850. The LG V30, in comparison, only goes for $800 on T-Mobile, making you wonder if an addition 64 GB of storage is worth $50.
The V30+ launches on T-Mobile on November 17. That's the exact same date when the Galaxy S8 Active also becomes available from the carrier, and that definitely has a bit more to say over its plain Galaxy S8 sibling.
SOURCE: T-Mobile