LG V30 boasts faster wireless charging thanks to IDT, Qi EPP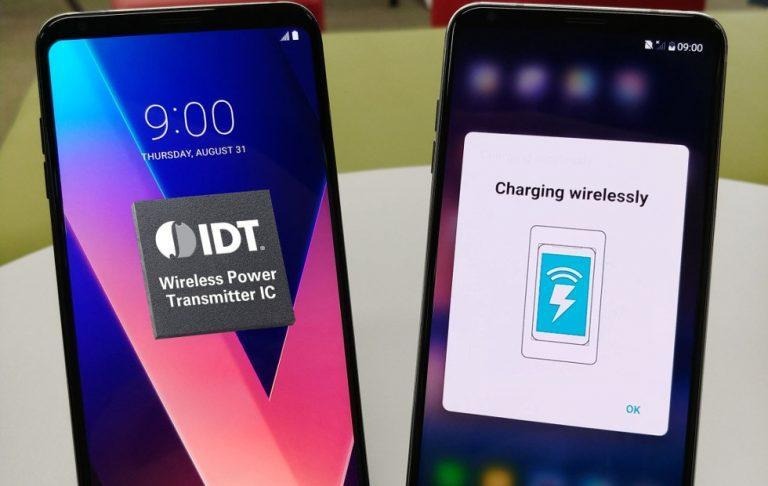 With Apple finally joining the fray, wireless charging technology is expected to get a rather significant boost in popularity and adoption in the months and years to come. That means it's time for industry advocates and accessory makers to come out of hiding and try to market their products to the masses. That is exactly what LG and Integrated Device Technology, Inc. (IDT) are trying to do by claiming that the LG V30 is the fastest wireless charging smartphone in the market.
That claim is based on two or three things. The first is that Qi, one of the two competing wireless charging standards in the market, has what it is called an Extended Power Profile or EPP. The current version of the Qi standard sets the baseline power output for wireless chargers to 5 watts. That is what most commercial wireless chargers use today.
The second part of the equation is IDT's wireless power chips, which utilizes that Qi EPP to support power output higher than 5 watts. Specifically, IDT's chip allows for more than 8 watts of power, while still remaining within safe limits. This, on paper, would decrease wireless charging times by 30 percent, according to IDT.
Of course, none of these would be of any use if they weren't implemented in a product that consumers can actually get their hands on. That's where the LG V30 comes in. Integrating IDT's wireless power chip, LG's second 2017 flagship boasts of being the first device to implement Qi's extended power profile.
Neither LG nor IDT have yet announced chargers compatible with the EPP that will deliver that 30 percent faster charging times. That said, the V30 remains compatible with the baseline Qi standard, so any Qi wireless charger will work with the smartphone as normal.
SOURCE: LG