LG V20 Pre-Order On T-Mobile: Here's How To Get One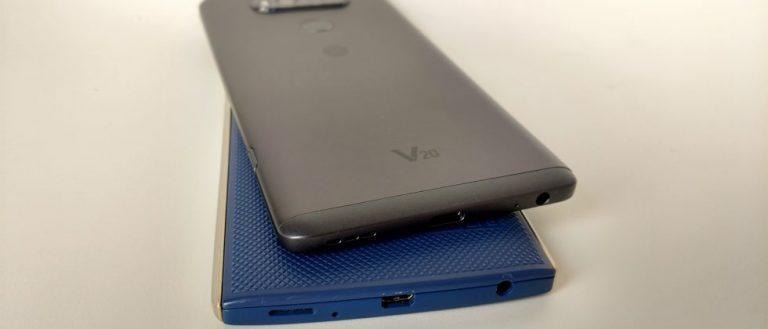 With the Samsung Galaxy Note 7 out of the running, very few Android phones can now claim to be this year's smartphone darling. One of those is the LG V20, which has pretty much displaced the earlier G5 as LG's premiere smartphone. Unless you actually dig its modular personality. Earlier this month, the smartphone went on pre-order at AT&T. Now it's T-Mobile's turn to dangle the carrot in front of their subscribers, and here's what you're getting when you take a bite.
The LG V20 itself is without a doubt a premium flagship smartphone. But unlike the LG G5, it isn't as adventurous as far as changing the formula goes. It's all about serious business, especially if said business involves a lot of photos, videos, and audio. While keeping what worked well in the V10, like the second screen, LG hunkered down on the audio capabilities of the V20, introducing features like a 32-bit Quad DAC never before seen in a smartphone.
The LG V20 also boasts of being the first commercial smartphone to come with Android 7.0 Nougat out of the box. It's lead, however, isn't going to be that long, with the Google Pixel's launch also closing in.
For now, however, LG fans from T-Mobile can avail of the LG V20 in two ways. The normal Equipment Installment Plan will have you paying $30 per month for two years, but with a $49.99 down payment. For JUMP! On Demand customers, there is no up front cash needed but the fees go up to $34 a month for 18 months. Full retail price of the device is $769.99, which, admittedly is quite high.
Pre-orders for the LG V20 start today. But those who prefer walking into stores won't have to wait long, as the smartphone becomes available from T-Mobile nationwide starting 28th October. All buyers will be eligible to get a free B&O Play H3 headphones for a limited time only.
Also limited is the offer of at least $200 credit, available to customers who trade in any working 4G smartphone for a new LG V20.
SOURCE: T-Mobile