LG V20 leaked: features, T-Mobile launch date, price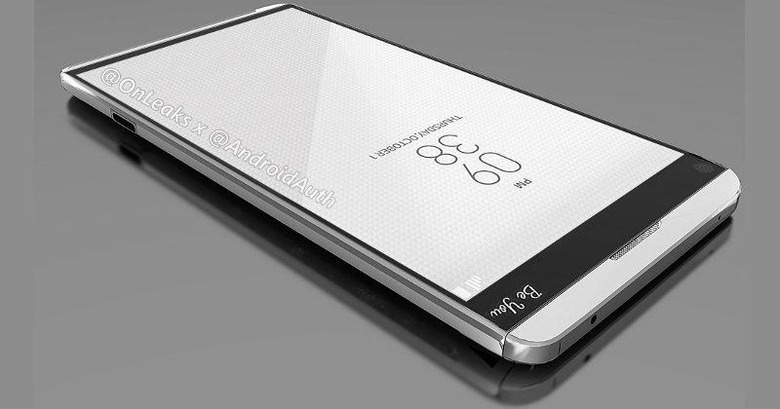 These days, it's almost impossible to keep a new device, be it smartphone, tablet, or even smartwatch, secret for long. While most of the time, manufacturers want to keep things completely under wraps to protect it from the competition, leaks can also work in favor of a product, building up the hype at no extra cost to the company. It could, however, also hurt the product, depending on how well it is received. So this latest set of leaks for the LG V20 could still go both ways, especially considering how ambiguous the market has been towards the LG G5's take on modularity.
The information comes from a Redditor who claims to have some insider scoop on the T-Mobile's release details for the LG V20, though, as always, take things with a grain of salt. As for carrier-specific information, he claims that T-Mobile plans to open pre-orders on the 14th of September, with a very tentative September 23 shipping date. As for the price, it's set at $650, which is a very surprising number considering an equally high-end Galaxy Note 7 costs around $850.
Aside from launch details, however, the spill also includes some rather ambiguous bonuses, like "Extra Battery and Enhanced Hand Grip" and a "Memory Module Attachment". Now, these can be interpreted in two ways. The immediate conclusion could be these are extra modules to be attached to the LG V20 just like the LG G5, based on earlier rumors of a similar modular design. On the other hand, it could simply also mean an extra battery pack, a rugged case, and an extra microSD card. Since LG hasn't exactly taken away removable batteries or microSD card slots, that's an equally strong interpretation as well.
The market hasn't exactly been gushing over the LG G5's modular nature and the system still needs a lot of maturing, and a lot more modules. LG could have, indeed, addressed those in the LG V20, though it would make it seem more like a successor of the G5 rather than the V10.
All that LG has confirmed is that the V20 will be the first commercial smartphone to come with Android 7.0 Nougat out of the box and the first to have a 32-bit Quad DAC audio system. LG itself will reveal all on September 6 at a press event in San Francisco.
VIA: XDA