LG V20 gets a "real" but grainy photo leak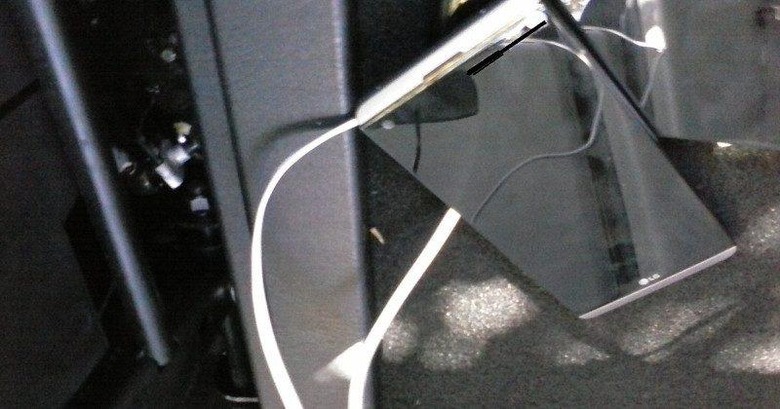 3D renders, fabricated PR images, and mockups of upcoming smartphones are easy come by these days, so there is much to be said when alleged real-life photos of said devices pop up. Although we're just a good two weeks away from LG's scheduled unveiling, there's still enough time for that kind of leak for the LG V20. Despite being rather grainy, it's the discussion around what's not in the photos that are, ultimately, what's more interesting about it than the photo itself.
This new not-rendered photo of the LG V20 was made public in response to another leaked image of the smartphone, which turned to be just "some render". That said, this real image of the device doesn't really confirm anything other than the general front design of the phone, leaving the Internet to fill in the blanks. Which, of course, it did.
One of the biggest questions about the LG V20 is whether it will have a similar modular nature as the LG G5. Neither this photo nor the earlier rendered image showed any clues. In fact, the "module release button" isn't visible from this vantage point. What is more interesting, however, is that there doesn't seem to be any interest n a modular V20 at all. The LG G5's attempt at modularity seems to have left a bad taste in the public's mouth.
The photo also seems to imply a flat screen, instead of the 2.5D "slightly curved" screens en vogue these days. While they do look fancy, some users found such non-flat displays to make it dreadfully hard to put on decent screen protectors. And, as we've seen, even a smartphone with a Gorilla Glass 5 might still need one, if only to avoid irreparable material transfer.
What has so far been confirmed, more or less, is that the V20 at least still has that second display that is the hallmark of LG's "V" line. There is also no more dual front facing camera, believed to have been relocated to the back. LG plans to hold a press conference on the 6th September in San Francisco, where it will answer all, or at least most, of those questions.
VIA: Reddit