LG unveils latest widescreen Chocolate mobile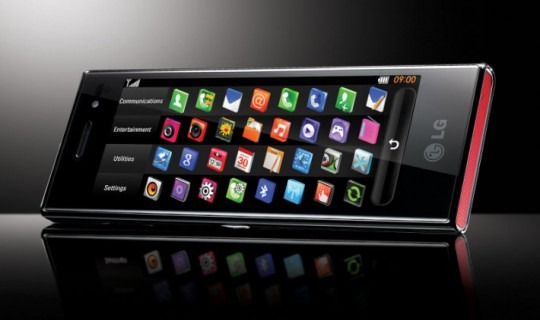 LG has offered up a new flavor of its popular Chocolate handset called the Chocolate BL40. You may recognize that handset name; it has been covered and leaked extensively ahead of today's official LG announcement.
The handset will be hitting the Carphone Warehouse and carrier Orange in September. The handset has a massive 4-inch wide screen that is optimized for web surfing, games, and video watching. The screen has a 21:9 aspect ratio and the phone connects to 7.2 HSDPA networks for Internet and email.
The screen has a dual UI that allows the display of two different content types at the same time. We a have seen the handset in pictures before, but it sports the glossy black design and red LG accents. The curved glass is covered in a scratch resistant coating. LG is mum on official pricing at this time.