LG UltraFine 4K, 5K Monitors Arrive In Time For New MacBooks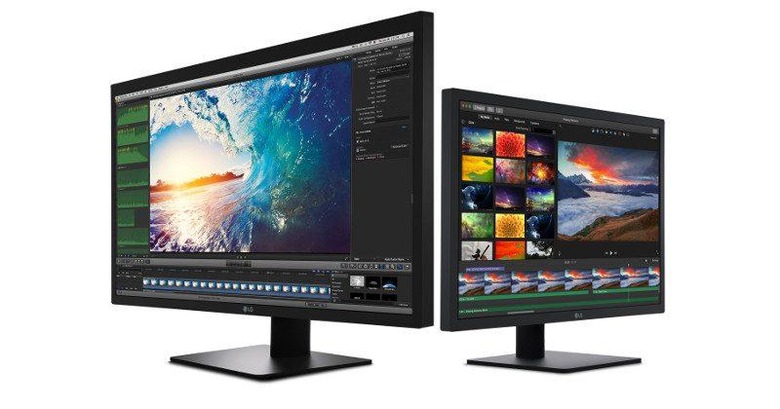 Apple may have skipped the rumored new Thunderbolt Display, at least for now, but others more than happy to pick up where Apple left off. LG has just announced two new and large UltraFine displays that take advantage of the new MacBook and MacBook Pro's capabilities, not to mention the hype surrounding them. The newcomers include what is touted to be the first 5K Thunderbolt 3 monitor, designed specifically with the New MacBook Pro in mind, as well as a 4K USB-C display for the New MacBook.
Although it has fully embraced USB-C, Apple has thankfully not abandoned the Thunderbolt connector, at least not yet. With the latest Thunderbolt 3, the New MacBook Pro offers even faster and better connections, for video, data, and power. LG's UltraFine 5K display utilizes that ability to offer a monitor with fewer cables and buttons.
Boasting of a resolution of 5120x2880 at 27 inches, the LG UltraFine 5K draws power from the Thunderbolt 3 while also using it as a conduit for video output. With its integration with macOS Sierra, users can control brightness and volume from their MacBook Pros, removing the need for physical buttons. And yes, it has speakers as well as a front-facing camera and mic, supporting Apple's FaceTime.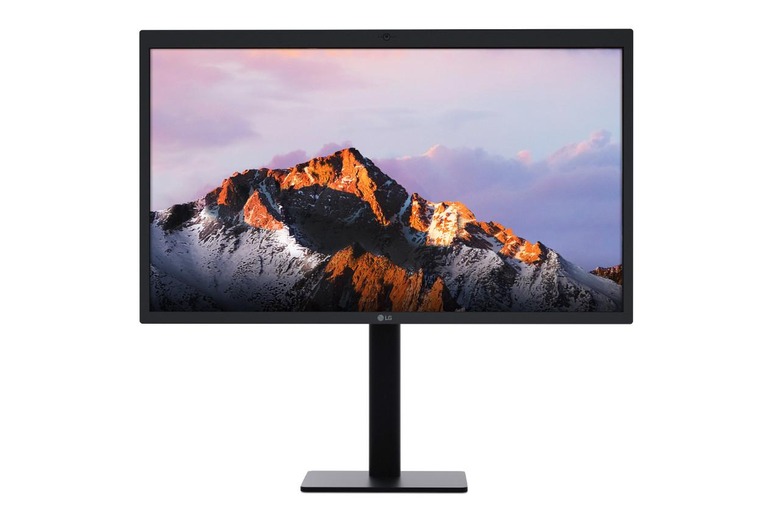 While the smaller 21.5-inch UltraFine 4K doesn't have a Thunderbolt 3 connection, it does use USB-C, making it the perfect desktop companion for the new MacBook. Featuring a resolution of 4096x2304, the UltraFine 4K is geared towards users who demand high fidenlity and color accuracy, especially with its support for 99% of the P3 spectrum. Similar to the UltraFine 5K, the UltraFine 4K has three downstream USB-C ports, allowing users to plug in accessories or even charge other devices.
The LG 21.5-inch UltraFine 4K goes on sale next month while the 27-inch UltraFine 5K will be available in December. Prices will be disclosed closer to launch.
SOURCE: LG