Why LG TV's Google Assistant in 2018 is a big deal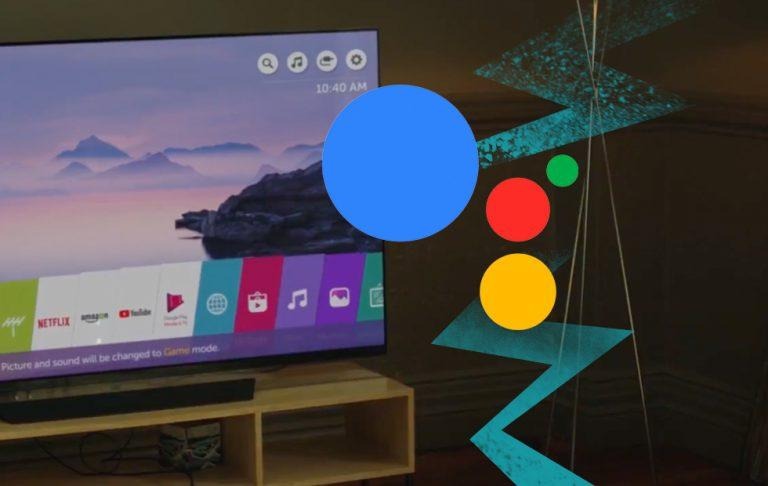 A bunch of new LG ThinQ TVs were announced this week at Google IO 2018. This isn't the first we've heard of this connection – it's just that now, it's for realz. It's a strange thing, announcing once back at CES 2018 that LG and Google had plans to do this, then again, now, when Google and LG confirmed that, yes, they are indeed going to push that Google Assistant to the LG TVs that are otherwise branded LG OLED TV AI ThinQ.
The TVs we're talking about here come with an operating system called WebOS. That's an OS that comes from a set of devices first made by a company called Palm. Palm was acquired by HP, HP's Palm devices didn't do super well, and HP sold WebOS to LG. LG decided the best place for WebOS was on televisions – and now here we are today.
Generally you'll only see the Google Assistant on Android TV devices – devices Google's basically got full control over, for content. Here, LG runs most of the show. LG has their own open smart platform in these TVs, and combined with Google Assistant, they're able to do a whole lot. Users can call upon Google Assistant by saying "OK Google," or they can call upon LG's ThinQ AI to do things like "Connect to soundbar" or "Change to Cinema Mode."
"With the Google Assistant now available natively in 2018 LG AI TVs, I believe we're going to see a whole new level of AI adoption in the home," said LG's Home Entertainment Company president Brian Kwon.
"LG's unique partnership with Google allows us to be the first TV brand to offer the Google Assistant on our own OS which is a huge benefit for customers who are fans of webOS," said Kwon. "With great partners like Google, we expect there to be many more exciting AI news to come from LG"
A whole bunch of TV sets from LG will be available in the United States starting in May and in some areas in Europe and Asia regions in the near future. These are LG OLED TVs and LG SUPER UHD TVs with ThinQ and Google Assistant – they'll say so on the box.