LG Tone Pro arrives with a slightly redesigned neck brace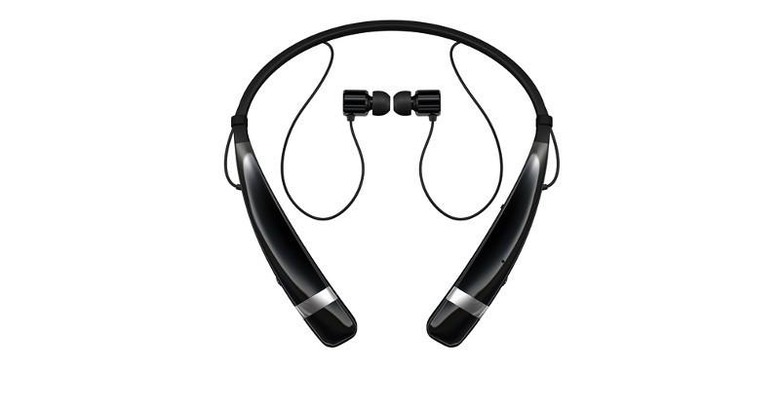 As strange as they may look, these behind the neck headsets keep on coming. LG, one of the biggest proponents of this design. Following in the tradition of its Tone series, the new LG Tone Pro has that same basic form, but LG adds a bit more pizazz to the table. These include a somewhat flatter shape to the "neck brace" part of the headset, as well as chrome accents that serve not only aesthetic purposes but are also quick buttons for taking calls or pausing music.
LG has had quite a few members of its Tone family, most bearing that rather odd style that combines in-ear earphones and a band for stability. The earbuds ensure that your ears are not weight down by bulkier headphones while the around the neck band removes the need for wires that tangle as well as clips that fall off, while providing users with as much physical controls as the want, without burdening the earbud's wires directly
The tips of that band in this latest model has a flatter look, in contrast to the tubular design of previous LG Tone headsets. The chrome accents near the tips aren't just for show, they also act as buttons for accepting calls and playing or pausing music. As for other physical controls, jog buttons take the place of traditional volume rockers to remove the guesswork when trying to adjust the volume.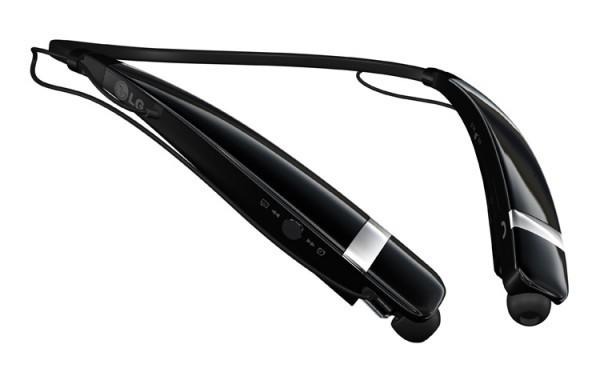 The speakers themselves are still stereo and now even boats of quad layer technology, promising the best output without the high-frequency distortion. There are also magnets to keep the speakers in place when you don't need them. As for audio input, the Tone Pro sports a MEMS microphone for equally high quality and clear voice input.
The LG Tone Pro works with any device that supports Bluetooth 4.1, A2DP and AVRCP, which probably includes most modern smartphones, tablets, and computers. The headphone batteries are advertised to last 16 hours of talk time, 11 hours of playing music, and 23 hours on standby. The headphones will arrive in May with a price tag of $69.99 and color choices of black, white, red, blue, gold, and pink.