LG TONE FREE mixes neckband with removable earbuds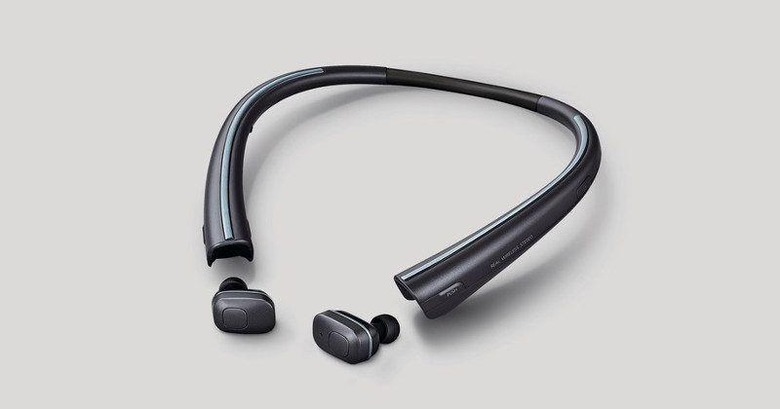 Just a few weeks ago, LG formally started the retail availability of one of its weirder TONE headsets, the LG TONE Studio. This time, it is launching its other odd headset. At first glance, the LG TONE FREE looks like any old around-the-neck Bluetooth headset, like many of LG's other TONEs. That perception, however, changes when you pull out the earbuds. Because unlike other neckband headphones, these earbuds completely detached from the neckband, giving you truly wireless freedom.
In a nutshell, the LG TONE FREE are truly wireless earbuds that come with a neckband charging cradle. While most neckband headphones use wires to connect band and earbuds, this one has none. The earbuds, which are now larger to accommodate almost all the hardware, are completely independent. That is, until you need to charge them.
That's where the neckband comes in, though that isn't its only purpose. The neckband also vibrates for notifications, even when the earbuds are charging inside. That way, you won't miss an important call or message even when you can't hear them.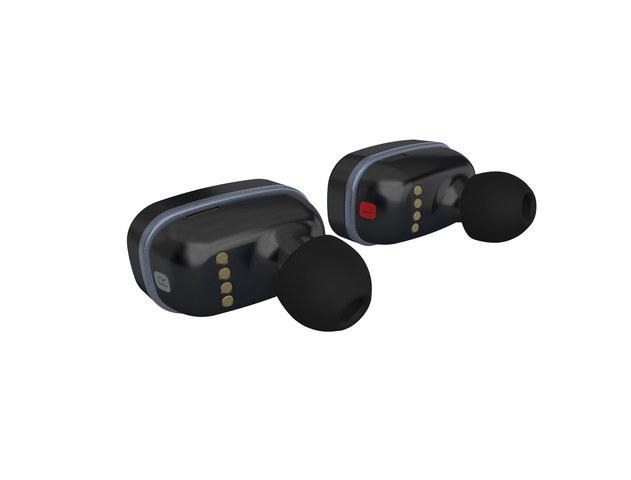 As for the buds themselves, they sport balanced armature speakers to deliver high quality audio and rich bass. Dual MEMS mics promise quality when speaking as well. On a full charge, the buds can last at least 3 hours of continuous use or 7 to 8 days when they're used while still in the neckband.
It's curious that LG markets the TONE FREE as a way to escape tangles and avoid misplaced earbuds. While the former is true, the detached nature of the earbuds might actually make them easier to lose. The LG TONE FREE goes for $199.99 on Best Buy. The Bluetooth headset is compatible with both Android and iOS. Interestingly, LG also has a regular charging cradle for the earbuds, purchased separately.