LG to show phone with attachable second screen at MWC 2019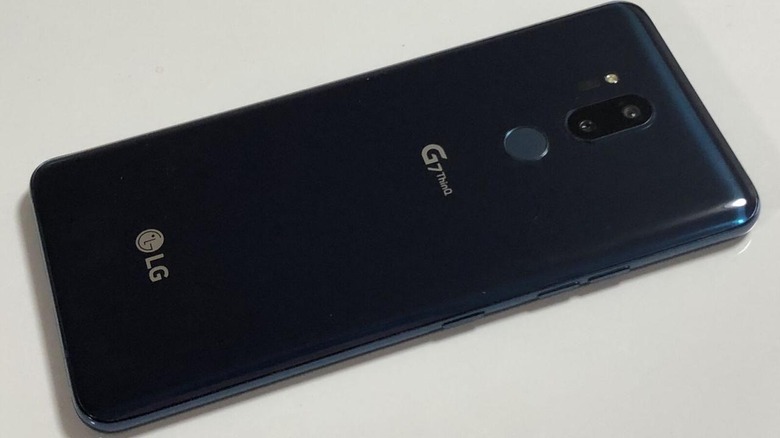 While Samsung seems to be content on putting out no less than four variants of its upcoming Galaxy S10 flagship (plus one foldable phone), it seems that LG will, instead, be casting its net wide. In addition to a not so foldable phone rumor that's now being disputed, LG is also rumored to have yet another unconventional handset scheduled for this month. Rather of having a foldable screen or a second screen on its back, LG's phone will instead have an optional screen you can attach like a case.
It pretty much sounds like the fusion of several smartphone designs we've seen through the years. Depending on how that case attaches, it could be a second screen on the LG phone's back or one that will sit right beside it to create a larger screen area. This almost sounds like a Moto Mod, though LG admittedly jumped on the modular phone idea before Motorola did. And unlike ASUS' PadFone, you're adding a screen, not replacing it with a bigger one.
The source that's familiar with the matter doesn't clarify how it will work but the idea is intriguing indeed. Just like the "foldable" dual screen idea, this could help LG keep costs down while achieving that much-desired larger screen real estate. Making it optional also means users won't have to bother with it unless they really want to.
The idea could, however, also backfire, depending on the implementation. If the case has to be reattached each and every time it's needed, then it will become an inconvenient accessory some people might opt not to use in the long run. LG could end up with tons of unsold stocks of that accessory. As they say, it's all in the execution.
Is this going to be the LG G8? That's still uncertain at this point. The company already toyed around with the idea off a modular phone and the LG G5 didn't particularly sell well in that regard. Then again, this could be more innovative than those mods, especially at a time when foldable phones are the hot new thing.