LG foldable phone will use two screens that merge into one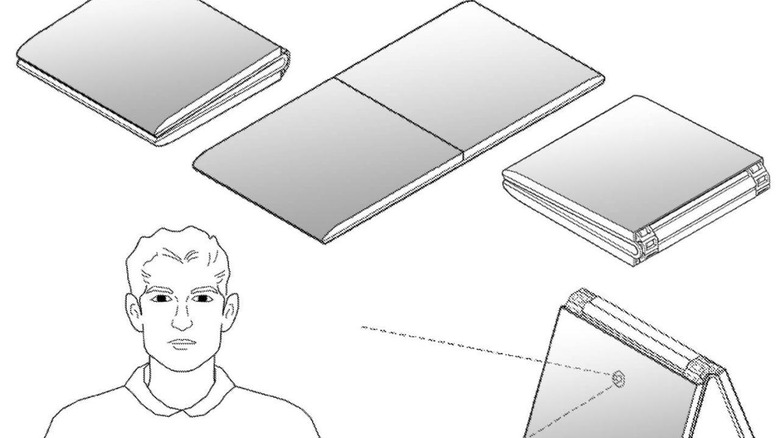 2019 is the year of the foldable phone. While only a few smartphone makers that can throw money around will be able to mass produce such devices, some manufacturers will, instead try to find ways to get around the costs that such a device would entail. LG's rumored foldable phone might be one such example, utilizing two screens instead of a single foldable one. That is, if it could actually successfully pull it off.
A foldable phone, whether it folds in or out, would require using a foldable or bendable screen, most likely an OLED one. Both Samsung and LG have been developing their own take on that type flexible display but, at the end of the day, it's still difficult and expensive to make and it's a cost that manufacturers will have to pass on to their customers.
According to Korean media, LG will try to get around that by not using flexible panels. Instead, it will use two screens, possibly two 3-inch panels, that form a larger 7-inch screen when put together. Although there will still be the added cost of a second screen, it would be significantly lower than having one flexible screen.
It's not an entirely new concept, first used by the Sony Tablet P and Kyocera Echo in 2011 and followed by the ZTE Axon M in 2017. These three, however, all had thick bezels that ran down the middle of the unified display, breaking the illusion of a single large screen. Bezels have significantly decreased since then but it remains to be seen if LG can make it invisible enough.
If it does succeed, it could become the pattern for other smartphone makers to follow, which could, ironically, also push it out of that niche market. LG is currently struggling to increase smartphone sales without increasing production and marketing costs, which is why it's looking into such cost-saving shortcuts.