LG to show off new Roboking VR6180VMC robotic vacuum with cameras and smartphone control at IFA 2011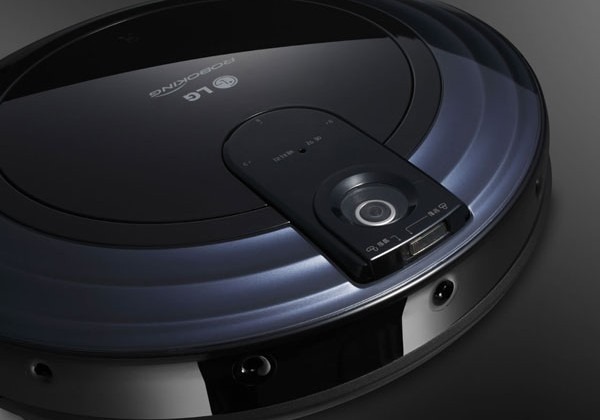 LG will show off a cool new robotic vacuum cleaner at IFA 2011 called the Roboking VR680VMNC. It remains me more than a little of the Toshiba robot vacuum that I talked about a few days ago. The LG offering has three cameras and a host of sensors that help it to navigate your home and clean things up. The coolest thing is that the LG Roboking vacuum can be controlled remotely.
The vacuum connects to the WiFi network in the hoe and can then be controlled from just about anywhere using your smartphone. The cameras will stream live images to allow you to check on your home or pets while you are away. The vacuum is also very quiet so it won't disturb those at home when it activates and goes off to clean things up.
The vacuum produces 18db of sound and is also able to understand some voice commands as well. The vacuum is set for release in Korean September. The robot has several settings for cleaning and can avoid things in its path and fun a zigzag pattern to cover all the area. The voice commands can be spoken from as far as 1.5 meters away from the device. It needs 18W of power to operate and will sell for 899,000 won or about $750.
[via Newlaunches]