LG tipped to have foldable displays, smartphones in the works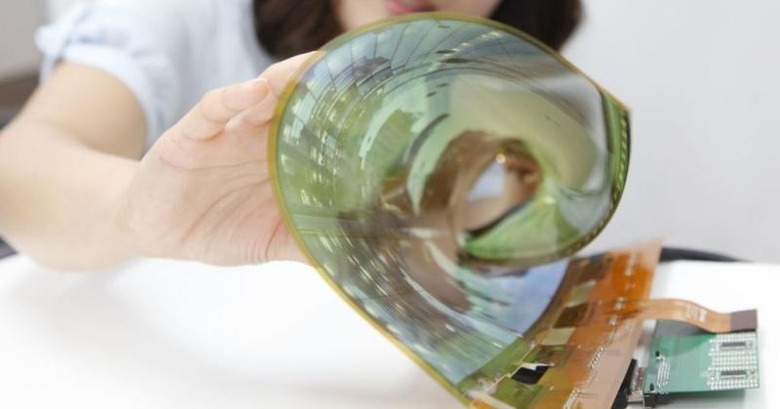 Although the media portrays Apple as Samsung's eternal rival, the Korean manufacturer also has an equally potent competitor right in its own backyard. Samsung and LG have always gone head to head with one another in a rat's race of who will come out first with the newest piece of technology. So it is no surprise that LG is now tipped to also be at the cusp of having a foldable display and, soon, a foldable smartphone, right when market watchers predict Samsung to reveal such devices next year.
When one puts out something, the other almost always follows suit. The Samsung Galaxy Round and the LG G Flex, the Quick Circle case and the Samsung S View Flip Cover, the Samsung Galaxy Note and the LG G Stylus/Stylo. In fact, back when Samsung was talking about flexible displays, LG was also showing off the fruits of its own R&D.
The difference now is that, according those sources, LG Display, the arm that develops and makes screens and display panels, has moved its flexible displays from its research department to its development group. This signifies the company's plans to go into production soon. And it isn't just for displays only, but displays that will eventually be place on flexible, foldable smartphones.
As if corroborating that conjecture, LG Display has ramped up the production of Plastic OLED, or P-OLED, at its Gumi facility earlier this month. P-OLED, being made of plastic instead of glass, is held to be one of the keys to flexible displays.
Whether or not it has the other parts of a foldable smartphone already ready is still unknown at this point. While LG remains quiet on that front, Samsung was revealed to have filed quite a lot of patents regarding foldable devices. It's first, codenamed Project Valley, is expected to be unveiled in the first half of 2017.
VIA: ET News