LG ThinQ app adds voice recognition to control and query smart appliances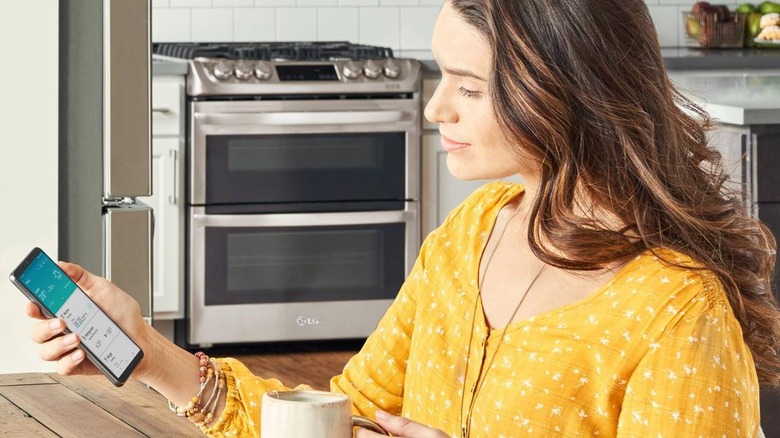 Not too long ago, LG gathered all its smart products, both smartphones and SmartThinQ connected appliances, under a single "ThinQ" brand. It then added some association with Artificial Intelligence and connected with the likes of Amazon Alexa and, of course, Google Assistant. It then gathered all of those into a single ThinQ app that is now gaining the ability to listen to your voice to conveniently control those devices and appliances without even lifting a finger.
The ThinQ mobile app, formerly the SmartThinQ mobile app, already grouped compatible products in a single app, making it a one-stop-shop to control those appliances. But most smart appliances these days advertise voice control but you had to give that up if you used the ThinQ app.
Not anymore, LG says. Leveraging Google Assistant, which pretty much limits to English at launch, the ThinQ App can now do voice commands. Not just to control the connected devices but also to query their status. Need to know how long you need to wait for the wash to be done from your living room couch? Just say the magic words and get going.
LG is giving the ThinQ app one other convenient feature that, sadly won't be available to most of its users. You can verbally ask the app to deliver tips on how to best use the smart devices and connected appliances it controls. However, that feature is available only in South Korea.
The enhanced ThinQ app, however, will be available first in South Korea this month followed by North America next quarter and finally in Europe next year. Curiously, LG is taking a slightly different strategy in European markets this IFA, announcing the integration of Amazon's Dash Replacement service with its smart appliances.