LG teases would could be the "V10" for October 1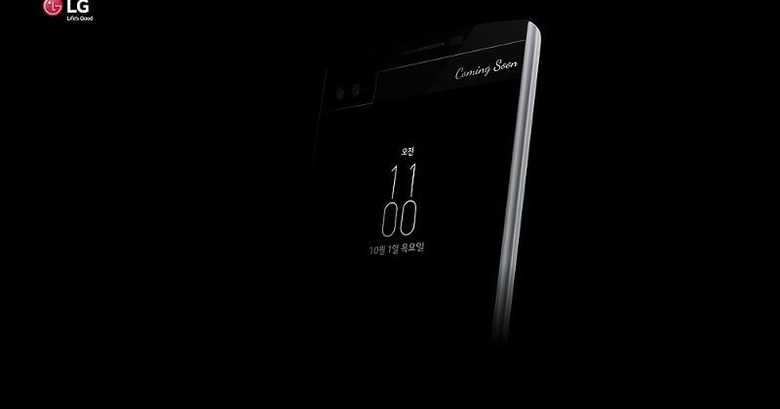 It will just be two days after Google reveals its Nexus smartphones, one of which is being made by the LG as well, but the Korean manufacturer seems quite confident enough to hold its own unveiling event on October 1. That's the date currently being teased by LG, complete with ambiguous video, for a new smartphone. Given how things have been flowing in the rumor mill, this could very well be the LG V10 that is believed to sport a standalone "ticker" at the top of its screen.
A smartphone screen with an attached ticker isn't exactly new. In fact, you might even say that LG is taking a page out of Samsung's, its biggest rival, book. When Samsung introduced its first smartphone with a curved display, the Galaxy Note Edge didn't exactly have the same smooth, whole screen you see on the Galaxy S6 edge today. Instead, the curved part was actually a separate display that could be turned on separately from the main display. Samsung utilized this to display shortcuts or a notification ticker.
The idea might have been useful, but the placement and shape wasn't exactly something you can bring to every phone. Not everyone has curved edges. That might be the reason why LG is putting its own ticker horizontally at the top, right where the front camera should be. In fact, the front camera is actually embedded in that display, at the far left of the row.
Whether or not that makes for a better ticker placement is something we'll have to see for ourselves when the time comes. Aside from that ticker, not much is known about the LG V10, though there is talk about a large 5.7-inch 2K display, 3 GB of RAM and a never before seen Snapdragon 807. We'll know soon enough LG's rationale for this rather odd smartphone.
In the meantime, enjoy an uneven haircut.