LG Stylo 5 launch for pen lovers on Cricket Wireless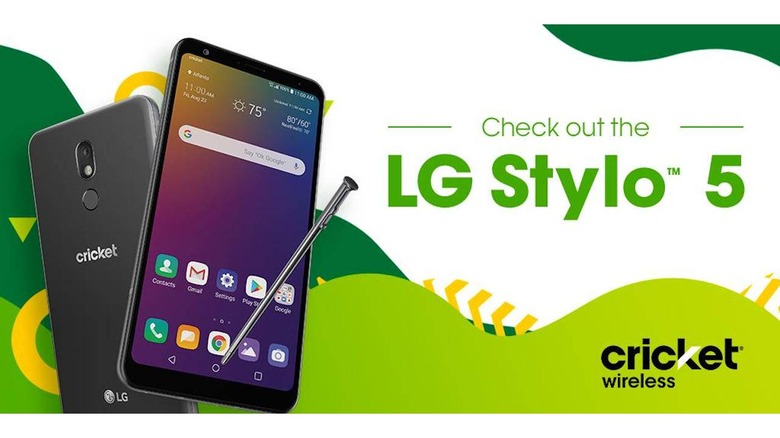 Are you the type of mobile user who envisions greater productivity and creativity with a digital pen? Have you always dreamed of owning a Samsung Galaxy Note but left aghast at the never decreasing price tag? The good news is LG has been making affordable phones with very thin pointing sticks. Better news is that phone maker has just launched its newest iteration in the US, the LG Stylo 5. The catch is that it's currently available from only one carrier.
LG has been making these stylus-enabled devices for years now and under different names. All of them, however, have a few traits in common. One is that the Stylus/Stylo phones have always been mid-range devices. The other and perhaps most important feature is that the stylus is no Samsung S-Pen and is pretty much a very thin capacitive stick in contrast to an active stylus.
Still, the LG Stylo 5 boasts of stylus-centric features that put it a level above other phones. Screen Off Memo, Popup Memo, and QuickMemo+ let users jot down thoughts and todos at any time. And to make sure you don't leave your stylus behind the Pen Keeper feature alerts you when you haven't put the stick back in for a long while.
In terms of specs, the LG Stylo 5 is pretty traditional in design and hardware. It has a 6.2-inch FHD+ Fullview screen with no notch but very visible bezels. There's only one 13 megapixel camera on the back above a fingerprint scanner.
If all these are to your liking, the LG Stylo 5 is available only from Cricket Wireless for now for a full retail price of $229.99. The carrier offers the phone in the normal Platinum Gray and an exclusive Blonde Rose colors.