LG Stylo 5+ Lands On AT&T With A Mind-Boggling Proposition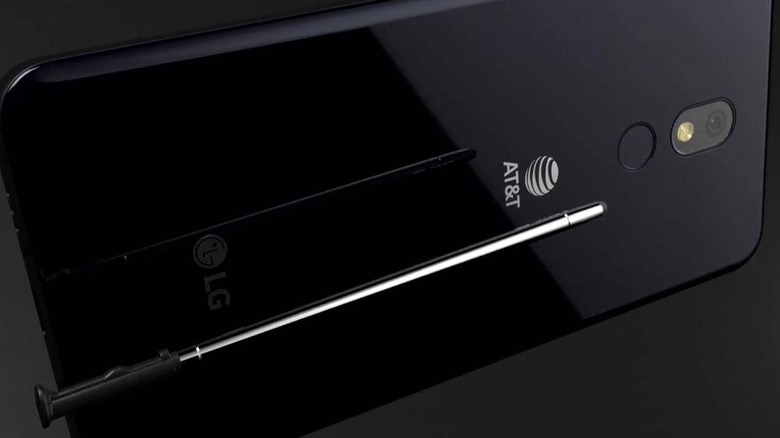 There has been some talk recently about Samsung launching more affordable Galaxy Note and Galaxy S phones. Unless it's on the same level of affordability as the Galaxy Note 3 Neo, however, it won't actually be that affordable for many consumers anyway. When it comes to cheaper stylus-bearing phablets, LG is probably the only game in town. In fact, it has just silently launched a new LG Stylo 5+ exclusive to AT&T just months after a nearly identical Stylo 5 (no Plus) launched on other US carriers.
Granted, LG's styluses are a far cry from what the Galaxy Note has been toting since day one. Rather than a Wacom-powered active pen, LG's Stylus/Stylo line uses a special kind of material but is closer to the rubbery nubs you'd find in dirt-cheap styluses. Great for scribbling down notes, not so much for making art.
That isn't stopping LG from advertising the Stylo 5+'s capabilities in bringing ideas and imagination to life, including making sketches and art. At least very basic ones that don't require any pressure sensitivity. Most will probably appreciate productivity features like Screen Off Memo and LG's custom note-taking app.
In terms of specs, however, the LG Stylo 5+ is one of those "you get what you pay for" deals. The phone may have a large 6.2-inch screen but it's stuck at 2160x1080. The Snapdragon 450 processor is accompanied by 3 GB of RAM and 32 GB of expandable memory. The lone rear camera is similar to the Stylo 5's 16 megapixel shooter and this, too, also comes with Android 9.0 Pie out of the box only.
So what's the difference between the LG Stylo 5 and the LG Stylo 5+? Really only the upgrade to an 8 megapixel camera from a 5 megapixel one. Whether that warrants a bump to a $299.99 price tag is debatable but AT&T subscribers can also get the phone at $10 per month for 30 months on an installment plan.