LG Stylo 3 hands-on: tiny stylus, no Note 7 kill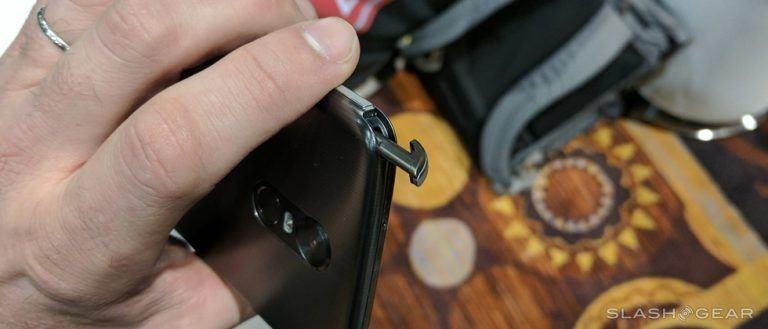 This evening we've had a little bit of time to experience the LG Stylo 3, aka the LG Stylus 3, a smartphone with a built-in stylus. This is the third edition of the device, as the name implies, and it's ready to do the basics. It's not ready to be a Galaxy Note killer – but once again it's possible LG never intended to make the direct comparison.
The LG Stylo 3 works with a fine-looking 5.7-inch HD display – which can generally be considered less-than-top-tier here in the year 2017. But LG clearly isn't attempting to make this a competitor for the highest-priced devices on the market. Instead, with features like a hard plastic (removable) backside, the company wants to invade the midrange as it has with previous Stylo devices.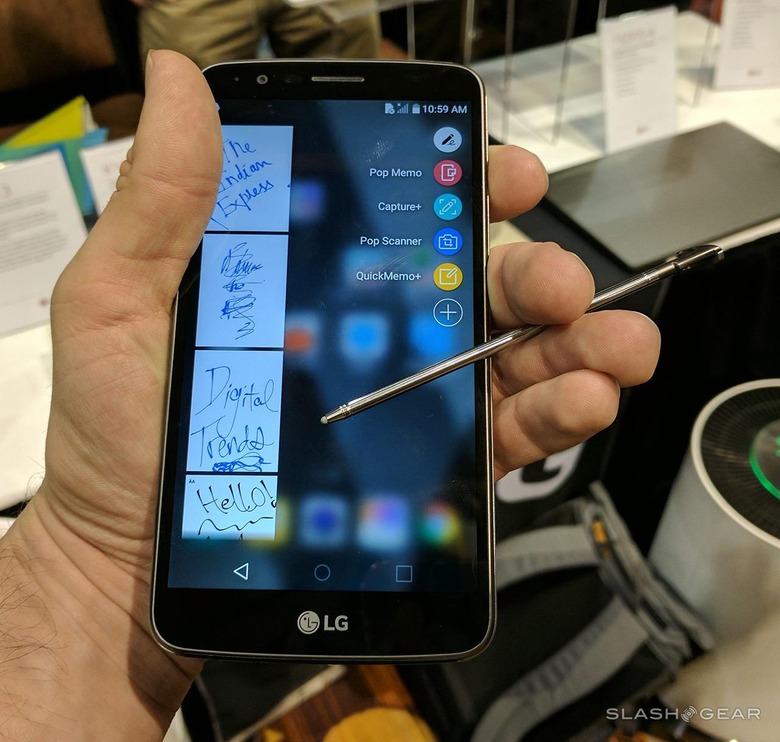 At the end of this device's stylus is a 1.8mm diameter fiber tip. While extremely tiny – too tiny for me to use comfortably – the stylus' tip does do something previous few stylus devices do well. This stylus has an amount of drag to it that makes me feel like I'm writing on paper – which is very strange, and strangely appealing, to be sure.
Onboard the smartphone is a set of LG's own pen-related software features including Pen Pop 2.0, popping up pen apps in a set whenever the stylus is pulled out of the device. The device does very well hiding the stylus – to the point where I almost forgot that it had a stylus onboard when I started taking photos of it. Thin borders and a well-thought-out set of aesthetics make for a nice looking device.
The LG Stylo 3 will likely be released with at least one carrier inside the United States before the end of the first quarter of 2017. We'll be watching for release dates and pricing and will send that information to you right when we have it. Until then, have a peek at our CES 2017 tag portal for more from the forefront.