LG SmartThinQ appliances now speak with Amazon Alexa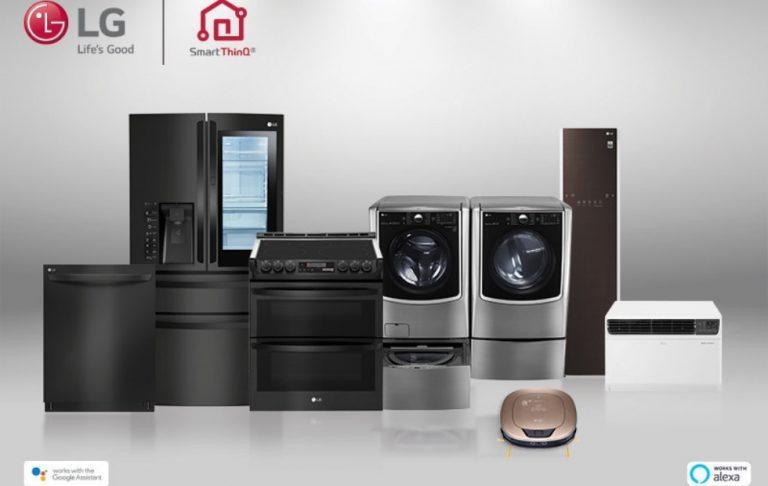 LG might not be as daring, or as obnoxious, as rival and compatriot Samsung when it comes to creating new technologies, but it has one admirable trait. It knows how to play nice with others. Instead of creating its own personal assistant like Bixby, it is instead leveraging the capabilities of existing ones like Google Assistant and, now, Amazon Alexa. Now it is bringing that sensibility to its SmartThinQ line of appliances, allowing users to control dozens of Wi-Fi connected LG home products with just their voice.
There are half a dozen or so smart home platforms today but, fortunately they are starting to speak a common language. Either that or they are employing the communication skills of Amazon Alexa and Google Assistant to offer convenient voice controls, no matter the appliance or the phone.
LG already added Google Assistant integration to its SmartThinQ appliances September last year. Now it's doing the same for Amazon Alexa, opening up voice control using the smart speaker system with the largest market share. That means that anyone with an Amazon Echo or Echo-compatible smart speaker and one or more of LG's refrigerators, dish washers, washing machines, and more will be able to make them talk to one another to create a more automated and smarter home.
For example, you can ask Alexa how much time is left on your washing machine. You can also ask the AI assistant to turn on the robot vacuum cleaner while you put up your feet and lean back for a well-deserved rest. Of course, you could do those exact same things already with Google Assistant on your phone, but the more assistants the merrier.
This announcement comes as part of LG's bigger push into the exploding AI scene under the larger ThinQ brand. It also comes mere weeks before the company is slated to launch the first ThinQ-branded phone under the G series, the LG G7 ThinQ. That, too, will take advantage of the existing Google Assistant technologies and capabilities, adding some actions specifically for controlling the G7 ThinQ phone.