LG Signature 77" OLED 4K TV heads to preorder for $20,000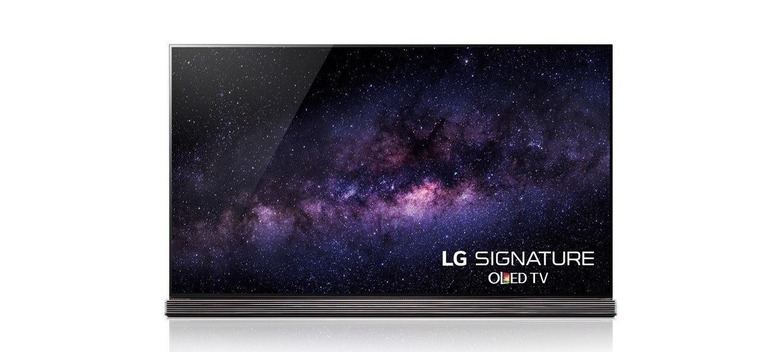 LG Electronics USA has a new massive television, and you will be able to order one for yourself starting this upcoming Saturday. The 77-inch LG Signature OLED TV boasts 4K Ultra HD resolution and smart functionality, but it doesn't come cheap: the model can be preordered soon for $19,999 USD. If that seems steep (it is), keep in mind everything you get with it — in addition to "the most lifelike images on any television," according to LG, buyers also get LG Signature Concierge, an exclusive service available to registered owners 24/7.
The 77-inch LG Signature set uses OLED technology to offer stunning image quality, says LG, which includes "perfect blacks," vibrant and crisp colors, and "rich shadow details." The company says its massive OLED offering can render in excess of a billion color variations, and that it includes 10-bit panels/processing.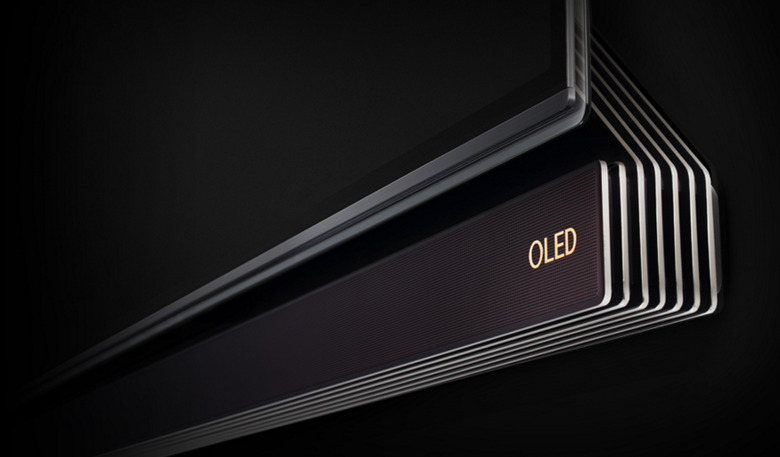 In addition to offering excellent picture quality, the new LG Signature TV is insanely thin, a technology LG dubs Picture-on-Glass. The TV panel is only 1/10th of an inch thick and includes a translucent glass backing. This is paired with a larger (but still small) sound bar that sits on the front and also functions as a stand.
As you'd expect from a $20k TV, the 77-inch LG Signature has HDR capabilities. This is paired with Dolby Vision tech to enhance the HDR, and it offers an advantage over HDR10: it can optimize whatever you're watching based on the television's own capabilities rather than shoehorning a single experience into any given television set. The TV has an Ultra HD Premium certification and runs webOS.
This is all in addition to the LG Signature Concierge service, which will give TV owners who register their device an LG G Pad Tablet and a $200 American Express gift card.
LG expects these TVs to start shipping next month.
SOURCE: PRNewswire