LG rolls out 2014 TV line in Korea boasting 68 new models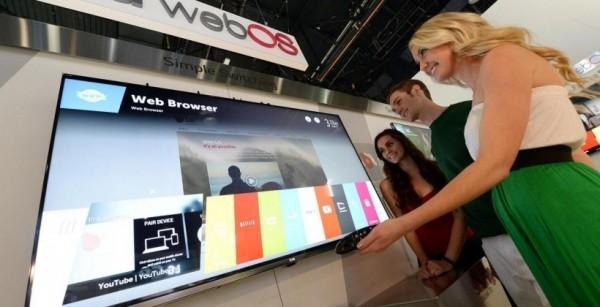 LG has already talked about some of its 2014 TV plans with the announcement during CES 2014 that it was working on webOS smart TVs. LG has rolled out its 2014 line of TVs in Korea. We aren't talking about a handful of new TVs either; LG has announced 68 new models.
Among the new TVs for 2014 are OLED sets that range in size from 49-inches up to 105-inches. LG says that is its largest range of OLED TVs to date. LG is still promising that its webOS smart TVs will bring a new level of simplicity and ease of use to the market.
LG is also talking up its new Cinema 3D TVs that promise an improved 3D experience using tech that has minimal flicker and supports 4K resolution. The 3D TVs will also have a button that can be pressed to convert 2D content into 3D on the fly.
LG has teamed up with Harman Kardon on a new Ultra Surround system that aims for the best sound possible. To bring 4K content to viewers of LG 4K TVs, the company has teamed up with Fox and Netflix as well as cable and satellite firms to work on developing more 4K content. Most consumers won't buy a fancy 4K TV unless there is content out there they can watch. LG is offering no pricing or specific model details on the new 2014 TV line at this point.
SOURCE: LG Newsroom