LG Q9 One is the LG G7 One for Korea a year later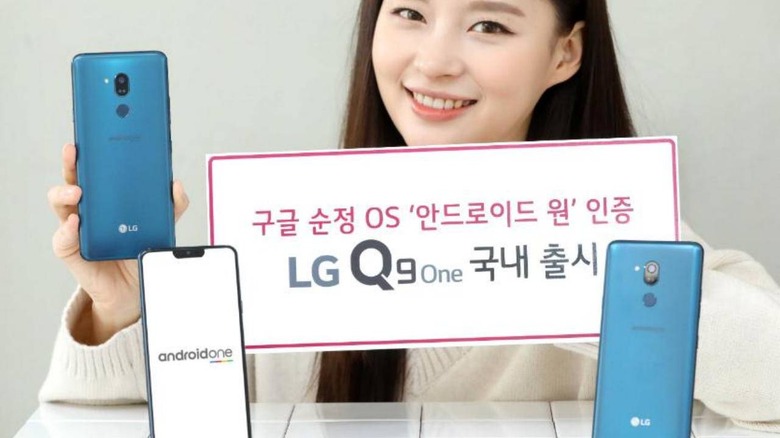 In less than two weeks, LG will be making its one-two punch at MWC 2019 to try and reverse its fortunes. But even before it announced the LG G8 ThinQ and the LG V50 ThinQ 5G, it's doing something a bit odd in Korea. Perhaps to give something the brand's fans can aim for on a limited budget, it's launching the LG Q9 one in its home. The only problem is that it might be a year too late to make a difference.
The LG Q9 One isn't exactly new. We first heard of its scheduled arrival last month, which makes it a bit odd that it took it a whole month to make it available. Especially considering that this LG Q9 one, when stripped of all the marketing, is really the LG G7 One announced way back in August last year. Just like the non-one LG Q9 was really a rebranded LG G7 Fit.
To be fair, the G7 One, and hence this LG Q9 one, is somewhat important. They are LG first and so far only Android One phones. While LG has been relatively well-behaved when it came to installing bloatware, it has now become notorious for its slow and irregular Android updates. With an Android One phone, it is more or less compelled to roll out monthly updates. It probably helps that those updates come from Google directly anyway.
The smartphone itself would have been a flagship phone if it were launched in 2017 or even early 2018. I ran on the Qualcomm Snapdragon 835 chip and paired with 4 GB of RAM and 64 GB of internal storage. The 6.1-inch QHD+ screen does have the company's bezel-less FullVision design. And despite the design, it really has only one 16 megapixel camera on it back and an 8 megapixel selfie shooter in front.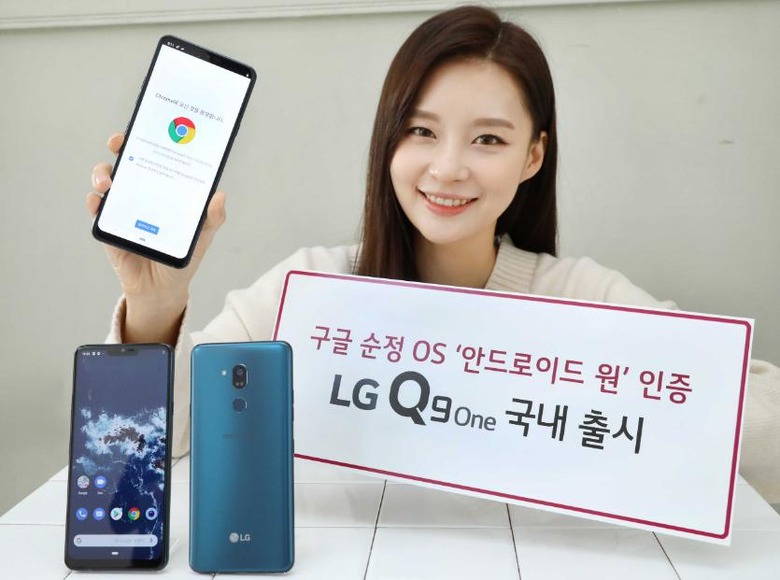 LG will be selling the LG Q9 one in Korea starting February 15 for 599,500 KRW, roughly $534. It will only be available from LG's own LG U+ network, though, which makes you wonder its strategy for announcing the phone at this time.