LG Q6 "G6 mini" coming this week, spotted in Geekbench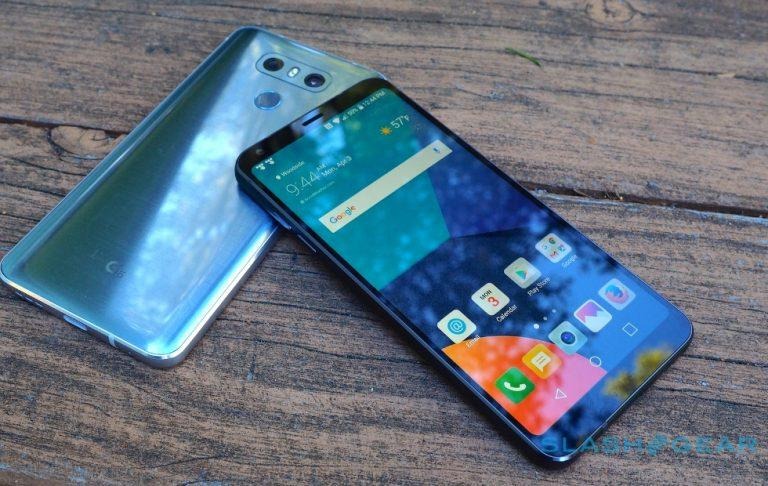 LG has just announced the G6+ and G6 32 GB in South Korea, but it has no signs of stopping with the "spinoffs". Another model that's coming is the "G6 mini" but it might have a different name. Now believed to be called the LG Q6, this mini flagship will mostly have mid-range specs but will surprisingly retain the flagship's Full Vision nearly bezel-less design. Albeit with an understandably lower resolution, of course.
Give how the LG G6 doesn't exactly sport the latest Snapdragon 835 processor, its real selling point is its Full Vision screen and, secondly, its dual cameras. Only one of those, however, will make it to this LG G6 mini, a.k.a. LG Q6. And no, it won't be the dual cameras.
The Geekbench sighting actually doesn't really hint at that Full Vision screen, but it's pretty much the expected highlight based on leaks. That means the LG Q6's screen will have an aspect ration of 18:9 (18.5:9 in one leak). It would be too much to expect it to have the same "QHD+" resolution, however, and it would safe to assume the Q6/G6 mini would have at least a 1440x720 display, with a rumored 5.4-inch size.
That would match the rest of the specs that are on Geekbench, which includes a 1.4 GHz octa-core processor believed to be the Qualcomm Snapdragon 430. That is paired with 3 GB of RAM, pretty standard for a mid-range phone. But instead of the LG G6's dual cameras, this "mini" flagship will supposedly only get one 13 megapixel sensor.
According to an "unconfirmed but very likely" leak, LG will unveil the LG Q6 this week in Poland, one of its favorite markets. This #LGBarbeQ, hinting at the name, will take place 11th July. When and where else it will launch, however, is something we'll be keeping an eye out for.
VIA: Gizmochina