LG Plan WM6 Prada Europe Launch In September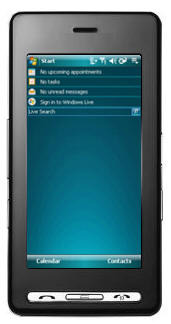 Back in February we showed you photos of a little surprise LG had sneaked into the 3GSM conference: what looked to be a version of their Prada cellphoneonly running Windows Mobile 6.  Then, LG reps were cagey about specifications and how the phone would fit into the existing lineup, but Arne over at the::unwired has obviously managed to milk a little more knowledge out of them.  Apparently the final design will be Blackjack sized but very similar in form to the Prada, only thicker, and it'll launch in September.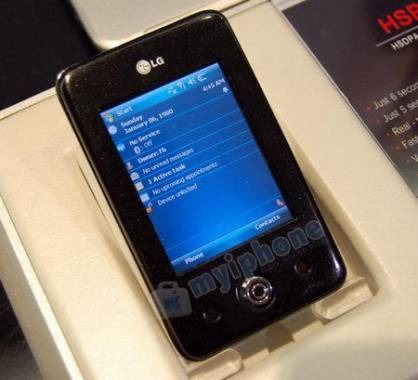 Inside the phone will be running WM6 Pro, with UMTS and possibly HSDPA.  WiFi is also built-in, but according to Arne some carrier deals will see the chip deactivated (but not removed).  It'll hit Europe first with semi-exclusive network partnerships.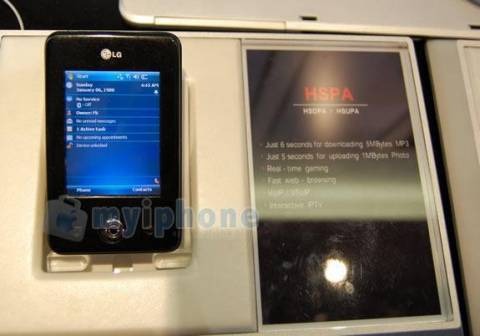 I loved the capacitive touchscreen of the Prada, in fact my main lament was that the functionality of the phone was just too mainstream.  A WM6 choice could be fantastic; I just hope that they take a leaf out of Apple's book and improve the UI to make the most of the interface.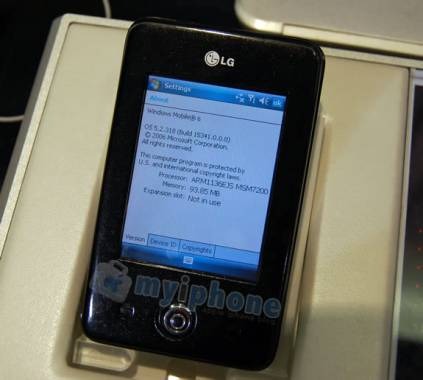 Rumor: More LG Smartphone information[the::unwired]