LG Pay launches in the US only on the G8 ThinQ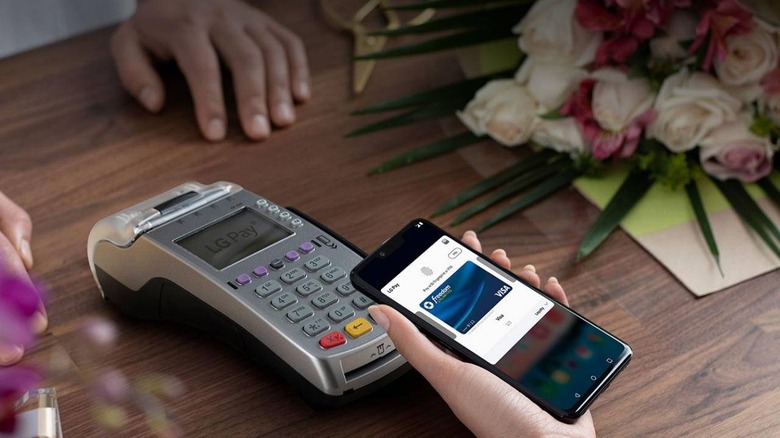 The hype around mobile payments has died down but the industry has more or less settled around a few key players like Apple Pay and Google Pay. Some OEMs like Samsung have also tried to jump on the bandwagon and LG wasn't about to be left behind. That said, LG Pay has had very little coverage compared to Samsung Pay and hasn't even set foot in the US. A year since it was first announced, LG Pay is finally coming to the US but it will only be available on one phone for now.
LG Pay has had a rather colorful journey when it comes to rumors. It was initially expected to have a physical "white" card to set itself apart from the competition. In the end, however, LG opted for a technology eerily similar to Samsung Pay that supported both NFC-based terminals and traditional magstrip PoS.
LG finally launched its mobile payment system in mid-2017 with a US launched promised a year later. That never came to pass but some say it's better late than never so here LG Pay is. Given how new it is, however, don't be surprised if its reach is limited at start.
Supported financial institutions include Chase, PNC Bank, Regions Bank, State Employees' Credit Union (North Carolina), U.S. Bank, and Virginia Credit Union. More are promised to come later this year but, considering how long the initial US launch took, don't keep your hopes up. LG has also teamed up with Swych for digital gift cards.
As for the phones, LG Pay in the US only supports the LG G8 ThinQ for now. Again, more models, including the LG V50 ThinQ 5G, LG V40 ThinQ, LG G7 ThinQ, and even the LG V35 ThinQ will be supported in the coming months.