LG Optimus Vu getting friendly with US next month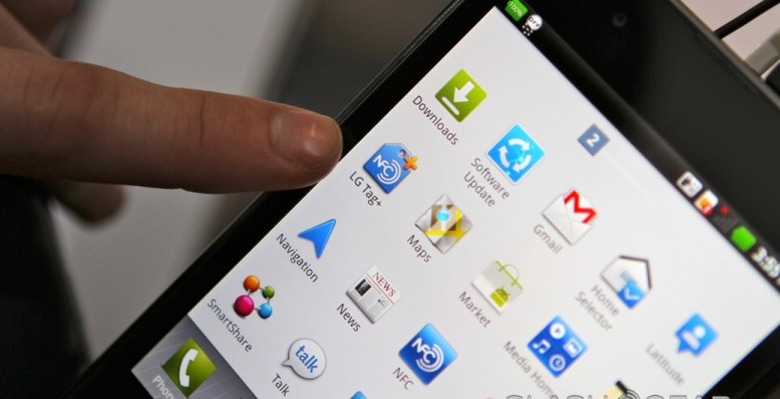 LG has announced plans to unleash its 5-inch Optimus Vu phablet in the United States next month. This reveal accompanied the announcement that the LG Optimus Vu has officially hit 500,000 sales in South Korea. It isn't as popular as a certain other phablet, but apparently that's enough to warrant moving forward with a release in other regions nonetheless.
We don't know exactly when LG is planning to launch the Optimus Vu in the US, but our friends over at Android Community say that the company is hoping to have it out by the end of Q3. That means we should be getting it by the end of September, so not that much longer to wait. Also unknown is which carrier will have the Optimus Vu at launch, but we have some information that allows us to make an educated guess.
Recent FCC filings point to a Verizon release, and indeed, we've seen the phone with Verizon branding before. It would appear that Verizon is getting the phone first, but with no confirmation from either company yet, we're hesitant to say that a Verizon LG Optimus Vu is a 100% sure thing. Still, with all of this evidence suggesting a Verizon release, it seems safe to assume that such a launch is on the horizon.
We've known about the LG Optimus Vu since it was unveiled at MWC back in February. The phone comes complete with a 5-inch screen at an uncommon 4:3 aspect ratio, has Android 4.0 Ice Cream Sandwhich installed, 32GB of memory, and uses a 1.5GHz dual-core Snapdragon S4 processor. It doesn't sound like a bad handset by any means, and if you've been looking forward to it, you might be able to get your hands on one before long. Keep it here at SlashGear, as we'll bring you more information once LG talks details.