LG Optimus Vu and Samsung Galaxy Note pictured side-by-side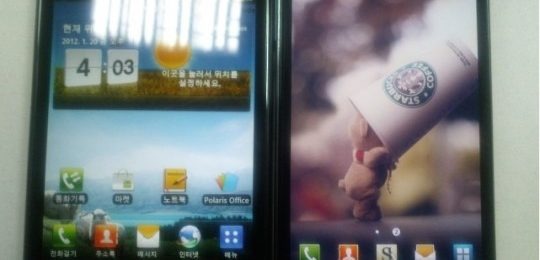 To say the least, LG made some heads turn when its newest smartphone, known as the Optimus Vu, made its rounds on the blogosphere. The fact that it sports a 5-inch display is intriguing enough; it's part of what could be new trend. But what's really odd is its 4:3 aspect ratio, making us think back to the days of old-school TV. You know, before the letters "HD" meant anything to most people. The question many posed was "why do we want to step back to that time?"
The flip side of the argument, though, is that a 4:3 display gives the device a wider aesthetic when held in portrait mode, making it more amenable to reading books or looking at portrait-oriented photos. We've all become accustomed to widescreen displays so something like this just looks inherently weird. And as the above picture shows, compared to Samsung's large Galaxy Note phone, it just looks outdated.
Nevertheless, the Vu will surely appeal to a select group of phone users. The market for a 5-inch phone is probably notably different than that of a 4-inch phone. This new category of "phablets" or "tabletphones," whatever you want to call it, will no doubt have some growing pains. The idea of going back to a world of 4:3 aspect ratios just seems unlikely, but we probably would have said the same thing about 5-inch phones in the first place, just a couple years ago.
[via Android Community]