LG Optimus Pad Android Tablet Coming In Early 2011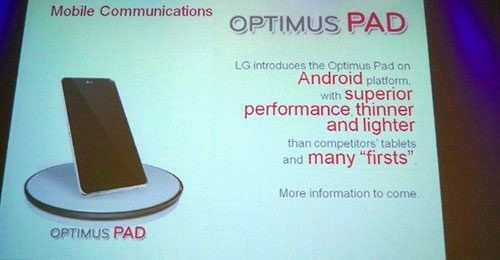 LG and some other major technology firms had planned to have tablets on the market running Android in time for holiday shopping. Google then started to talk about how existing versions of Android were not appropriate for tablets and apparently talked LG and others into waiting until a better Android OS for tablets came around.
That better version of Android for tablets is now known to be Honeycomb and it along with the LG Optimus Pad tablet will land in early 2011. LG has offered up a few hints about the tablet and the hardware it will run.
The tablet will have an 8.9-inch screen and uses a dual-core Tegra 2 chip to power the works. The machine will launch at the same time in both Europe and the US. That is all LG is giving up on the tablet for now, key factors like price are still unknown.