LG Optimus LTE2 revealed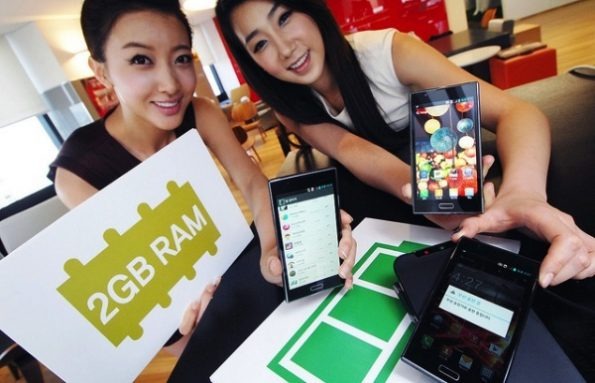 It's kind of hard for any smartphone – heck, for any product whatsoever – to make any sort of splash today with Samsung's Galaxy S III taking the entire mobile spotlight for anyone who cares anything about the interesting. But nevertheless, LG decided to go against the grain and announce its own new entry – the Optimus LTE2, which is able to boast about its own high-end technical specs.
For starters, the Optimus LTE2 has an impressive 2 GB of RAM, something that no smartphone before it has been able to say. It also packs in a True HD IPS display, which should be one of the most impressive mobile panels on the market. It also comes with Android 4.0 Ice Cream Sandwich installed out of the box. And its 2,150 mAh battery, according to LG, will have a 40% longer battery life than similar smartphones.
Unfortunately, as of now the only market confirmed for the Optimus LTE2 is South Korea, the site of LG's headquarters. But it's pretty common for that to be the launch region for an LG phone that eventually makes its way to the US and all the other major markets. The company seems to already have a lot of confidence in it – it has secured deals with no fewer than three Korean mobile carriers.
[via LG]