LG Optimus LTE heading to AT&T as Nitro HD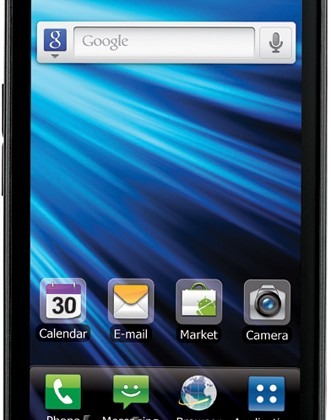 Earlier this week the LG Optimus LTE was confirmed for Bell Canada and now it turns out that the device will be heading stateside to AT&T as well. Since both carriers operate on the same spectrum, the hardware for the device will remain the same, but AT&T's version will be rebranded as the LG Nitro HD.
Like the LG Optimus LTE, AT&T's LG Nitro HD features a 4.5-inch 720p HD resolution display, making it one of the first smartphones in the US along with the HTC Rezound and the upcoming Galaxy Nexus to feature such a high-resolution screen. Inside, the device is powered by a 1.5GHz dual-core Qualcomm Snapdragon processor with 1GB of RAM and 4GB of onboard storage, expandable via a microSD card slot.
It will feature an 8-megapixel rear-facing camera along with HDMI output, Bluetooth 3.0, DLNA support, and a large 1830mAh battery that's expected to provide a longer battery life. The device will support AT&T's fledgling 4G LTE network and should come running Android 2.3 Gingerbread. However, it's not confirmed yet when exactly the device might launch and at what price point.
[via PocketNow]