LG Optimus L9 unleashed on T-Mobile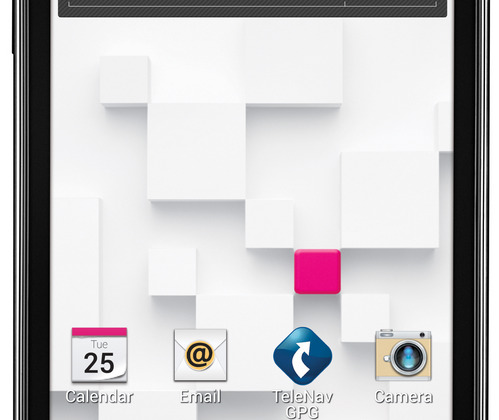 With a collection of specifications that'll not quite beat the competition but, together, create a smartphone that's ready for the Fall, LG re-introduces the Optimus L9 for T-Mobile. This device comes with Android 4.0 Ice Cream Sandwich and a massive 4.5-inch qHD display with Gorilla Glass 2 across the front. This device works with T-Mobile's own 4G network and their Unlimited data plan as well as a dual-core processor to keep you quick in more ways than one.
This device has a 5 megapixel camera on the back with a collection of LG's newest and most entertaining features. One example is their "Cheese Shot" which allows you to simply say "cheese" loud enough for the phone to hear when you've got the feature activated to take a photo. This device also has panorama photo mode and continuous shot – for rapid-fire shooting.
You've got SlackerRadio onboard for radio stations galore, SmartShare for DLNA-capable pushing of your media to HDTVs, and BLuetooth 3.0 for wireless connections as well. This device works with Mobile Hotspot for shared data, Wi-fi calling, and a lovely 2,150 mAh battery under the hood for lots and lots of uptime. The camera on this device also shoots 1080p video for your favorite memory collecting – with simultaneous video and photos too!
The LG Optimus L9 is a continuation of the series of Optimus devices we saw earlier this year at IFA 2012. This collection sizes up LG's vision for the smartphone with squared edges and an experience that's just as lovely on one LG as it is on the next – and here with a dual-core 1GHz processor (OMAP from Texas Instruments) and T-Mobile's 4G network, you'll be rolling with speed and power. This device will be available "this fall" from T-Mobile – pricing incoming, too!