LG Optimus L7 now available across Europe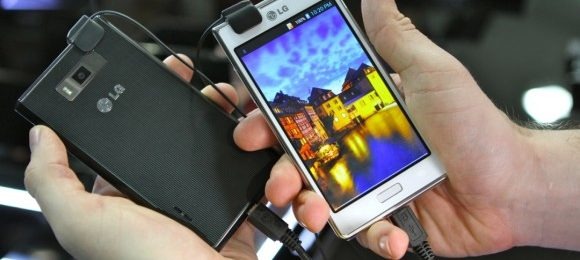 It might not be the top of the line LG Optimus 4X HD, but the Optimus L7 still has a place in the world for those who don't want the cutting edge. The humble handset is finally available in Europe starting from today across major retailers. As is typical with LG's handsets, it will be running a customized version of Android, but at least you get Ice Cream Sandwich.
The LG Optimus L7 has a 4.3-inch IPS display with a 800x480 resolution, single-core 1Ghz Cortex-A5 processor, 512MB of RAM, 4GB of storage with a microSD slot, and a five megapixel camera with LED flash. Battery capacity is a little higher than average too at 1,700mAh. That combined with the more modest specs should hopefully give you a longer lasting smartphone.
Pricing will vary by region, but a previous listing pegged the handset at around €319 unlocked. It could do to be ever so slightly cheaper, but prices are always in flux. As for contracts, we would imagine it'll come without any upfront cost, and hopefully with a lower monthly tariff too considering the specs. If this sounds like your next phone, keep an eye out on your local carriers and internet retailers.
[via Android Community]