LG Optimus G2 tipped for May 2013 release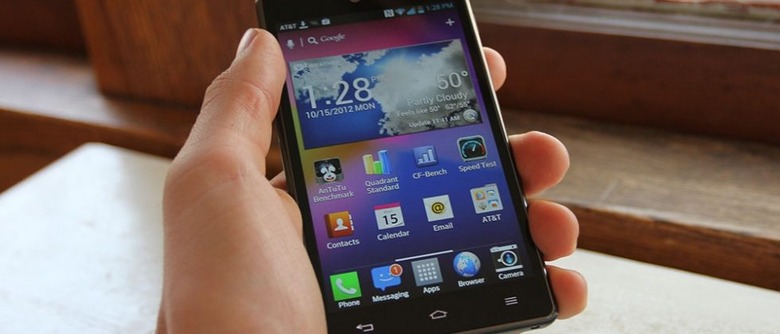 LG seems to be on a roll lately, and they're wasting no time delivering device after device. They recently launched their flagship Optimus G handset, as well as the Nexus 4 for Google. Up next may possibly be the Optimus G2, which is rumored to launch sometime in May of 2013, and it could come packing with one of those 5-inch 1080p displays that we're hearing all about.
While "Optimus G2" may not be the device's official name, it's been reported that the phone is already being worked on, and will include some pretty impressive specs which would make it the company's next flagship phone to take on the Samsung Galaxy S IV, which is rumored to be released sometime in February, or possibly even March of 2013.
With HTC's 5-inch 1080p DROID DNA out of the way, competitors are now trying to match it with 1080p smartphones of their own. The Galaxy S IV is rumored to have one, as well as the Optimus G2. On top of that, the G2 could come packing with a 2.0GHz quad-core processor, 2GB of RAM or more, and a high-MP camera (possibly larger than 8MP). If reports are true, LG may take the spotlight away from Samsung.
LG has never been considered a top contender in the smartphone market, but they have recently been throwing themselves into the ring several times, and it seems to be working. Releases like the Nexus 4 and the Optimus G are shedding a positive light on the company, and many users may soon look to LG for a powerhouse handset.
[via Android Community]